Share this item with your network: Technology insights for the data-driven enterprise

Aleksandr Bedrin - Fotolia
Manage
Learn to apply best practices and optimize your operations.
Success lies in strategic talent management, not software
Companies invest time and money in employees, and they invest in software to manage them. What's not clear is whether technology has really helped improve business.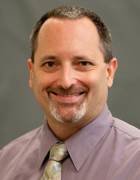 By
The amount of money companies spend on employee compensation varies widely, depending on the industry. But let's just agree it's a lot -- and the biggest expense any company has.
But how much a company spends is only part of the picture. There's also management of performance from human "assets." There's the cost of benefits as part of total compensation, an area that's growing bigger every year. There are also metrics like revenue or profit per employee, turnover rate, employee replacement costs, time to fill jobs and the cost to fill those jobs. It seems as though the business of a business is not making widgets but managing all of its employees.
That's where is where human resources and talent management technology come into play. Advances in IT systems and services have indeed helped out companies by enabling them to manage less paper, but have they really helped them become better run, more competitive and more responsive to their customers? The jury is still out on that.
In this issue of Business Information, we look at the latest technology in HR and talent management and successful deployments by users. There are a lot of positive developments -- for example, OHL, a Brentwood, Tennessee, logistics company saved the world a lot of trees with new performance review tools. "Think of 5,000 employees who don't have a computer with a 13-page performance review -- that's a lot of paper," says Tia Smith, OHL's senior manager of global talent.
Staffing company Yoh was able to get a better measure of the costs for each job it placed. "We can see very quickly into our cost per click, cost per offer, cost per hire," says Cynthia Lombardo, director of candidate marketing. "You have this beautiful picture in front of you of what is truly working for your business."
Still, these kinds of stories seem to be scratching the surface of what can be gained from workforce management. Bersin by Deloitte analyst Katherine Jones has a good tip: "Use [HR] automation as a springboard for change. If your company is moving to talent management software from paper-based regimens, take the opportunity to re-evaluate your talent strategy and processes."
People are a company's biggest asset. Anything that can improve the return on that investment will be a benefit it would be happy to receive.
Has your company's use of talent management software improved the way it does business? Write to me at spetersen@techtarget.com.
Dig Deeper on Compensation management software