Share this item with your network:
Technology insights for the data-driven enterprise

FotolEdhar - Fotolia
HR metrics require much more than data
Data doesn't tell the whole story about employee performance and retention, but more companies plan to use workforce analytics tools to aid their staffing decisions.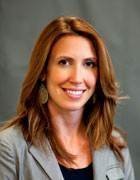 By
A Business Information reader recently reached out to me with an observation about something that impacts the way people interpret and use predictive analytics data in every corner of the world, from politics to human resources -- bias.
In the February issue, I wrote about the role predictive analytics played in last year's U.S. presidential election, especially in forming the candidates' campaign strategies and swaying the analysis of pollsters. The reader aptly pointed out that bias was the likely culprit and led analysts to see only what they wanted to see in the data.
"The black swan is almost always visible early on," he wrote. "The problem is that we do not want to admit it when we see it. Because then we would have to admit that our model is wrong. We have our ego invested in our data model."
The reader went on to explain that he's involved with health analytics, and he's seen plenty of projects that start with preconceived biases on controversial topics like the Affordable Care Act and immunizations as well as noncontroversial topics. Sometimes the conclusion is correct despite the presence of bias. But sometimes the data contradicts the analysts' biases, and that's when they "fudge the math," he noted.
Evaluating tangibles and intangibles
Businesses expect to increase reliance on workforce analytics in the next two years, but they'll need to overcome several hurdles.
The point is that bias can influence the way people interpret data. That may be especially true for HR, where the resources being measured are human beings. Personal bias comes into play for a manager who has to drop the hammer on a well-liked and hard-working employee who usually falls short of performance goals. Meanwhile, that manager probably won't shed a tear when disciplining an annoying employee who makes crude comments to co-workers or microwaves fish in the office lunchroom.
In addition, employee performance can be impacted by extenuating circumstances that typically aren't tabulated. If an employee loses a spouse and the worker's production level drops as a result, the manager would make short-term allowances. Interpersonal relationships and other considerations are sure to remain a critical part of successful HR management. After all, treating employees like they're just a number and their output is all that matters won't win your company a "best place to work" badge.
While data certainly doesn't tell the whole story about employee performance, more companies plan to make greater use of HR metrics and workforce analytics tools to aid their staffing decisions in the years to come. A recent Harvard Business Review analytics study found that many businesses expect to increase reliance on workforce analytics in the next two years, but they'll need to overcome several hurdles, including data problems, staff skills and discomfort with making impersonal data-driven decisions about personnel.
Fostering synergistic relationships
HR metrics also help ensure that a company's most important asset -- its people -- achieve their goals, do great work and are likely to stick around. As reported in our feature story on integrating talent analytics with continuous performance management, managers need to regularly consider not only what their employees can do for them, but what they can do for their employees. Are employees encouraged to have a good work-life balance? Do they have good healthcare coverage, access to wellness programs and the opportunity to develop their skills? If so, how does the company measure the success of the items on that checklist?
There are plenty of technologies that companies can use to engage with employees and measure the success of programs. Our cover story highlights how health management software is being used to improve the physical and mental health of employees and keep healthcare and insurance costs down. Along with the potential of these tools come the downsides of what's required for the technologies to really work.
I could go on about all the useful info contained in this issue, but I have other work to do to meet my productivity metrics. As always, I'd love to hear from you. Reach out to me at [email protected].
Dig Deeper on Workforce analytics software