Share this item with your network: Technology insights for the data-driven enterprise

iSTOCK/GETTY IMAGES
Evaluate
Weigh the pros and cons of technologies, products and projects you are considering.
Collaborative learning thrusts HR into vanguard of enterprise social trend
The HR Technology Conference was rife with examples of companies putting enterprise social networks to good use.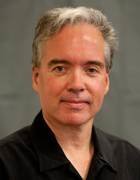 By
You can make a strong argument that the preeminent theme of this year's HR Technology Conference, recently concluded in Las Vegas, was the rise of social media as a collaboration platform in the enterprise.
Not long ago, companies were unsure about what to make of the social media that were infiltrating their traditional defenses one tech-savvy employee at a time, and viewed them as subversive threats to official channels of communication. Now corporations are co-opting social media as a more user-friendly, familiar way for employees to collaborate. Companies are deftly executing a judo move against this perceived opponent, moving with the force instead of resisting it, and ultimately turning it to their own purposes.
Human resources departments resisted the changes brought by social media as much as anyone. Now social recruiting has become a very real thing that HR departments use to cast the net more widely and precisely in the hunt for talent. The conference featured vendors of Facebook recruiting tools and other social talent management products, along with analysts and users with the evidence to prove enterprise social technology has gone mainstream.
Now it seems HR departments could become the champions of enterprise social networks in their organizations. They'll do so not just because they're usually the ones called upon to draft policies and carry out enforcement, but also because at their best, they're still driven to help people -- and enterprise social networks are about nothing if not people.
HR leaders appear poised to play the essential role in making social collaboration tools an integral part of their organizations.
Collaborative learning technology in the forefront
HR finds itself in the social media spotlight because the corporate functions it traditionally manages are where social media is making the most headway. Besides recruiting, the training and education processes of organizations are being transformed by the more communal methods enabled by social media. Proof was plentiful at HR Tech, and not just from vendors eager to sell possibilities. Users stepped forward with real examples.
In a panel on collaborative learning, representatives from four large companies explained how they used social network technology to foster collaborative styles of learning and knowledge sharing. All four use River "social learning" software from Denver-based Triple Creek, but also general-purpose enterprise collaboration tools such as Microsoft SharePoint, Salesforce.com's Chatter and Yammer, to encourage mentoring, coaching and knowledge sharing.
Moderator Stacey Harris, vice president of research and advisory services at Brandon Hall Group, based in Delray Beach, Fla., said 62% of organizations today are using some form of social learning, and of those, 22% said employees must have access to training on a daily basis. "The only way to really meet those needs in most organizations is to have something that's more collaborative, to have something that's more networked and connected," Harris said.
The case studies presented by the panelists all involve using social networks to expose workers' areas of expertise so colleagues can tap into them or gather like-minded people for teams and projects. This all sounds suspiciously like a repackaging of the late-'90s knowledge management boon, which also used internal networks. The difference between then and now, one vendor later explained, is that knowledge management depended on building a document repository. Today's new, social-media-based collaborative learning is more decentralized, a peer-based paradigm built on relationships. It can also provide a feedback mechanism for employee development and performance.
At IT vendor Hewlett-Packard, the CFO championed social learning, first introducing the concept in the finance department, though a global rollout of the peer-to-peer learning and performance management system is planned. Health insurance provider Humana uses collaboration tools to encourage adviser-learner relationships instead of traditional mentoring. Sodexo, a global provider of on-site services ranging from arena food concessions to home-based concierges, finds that its social mentoring program has erased functional siloes and helped some employees discover a talent for teaching, including the New Jersey maintenance manager who leads a popular course in meditation. State Street Bank used its enterprise social network to run a 10,000-employee "innovation rally" that generated 400 new ideas.
Nevertheless there's a whiff of this year's Next Big Idea in the enterprise social collaboration concept. All of this could peter out, and companies could go back to unhappily half-using SharePoint or turning to other tools with strong collaboration features, such as business process management or workflow software.
The prevailing winds augur more favorably, however. As one HR Tech conferee observed, the term human resources has become nearly synonymous with talent management. And as the umbrella for managing an employee's progression through an organization, talent management is where HR concentrates its efforts to help people reach their potential. It's always been a collaborative effort, despite appearances to the contrary. Championing enterprise social technology lets HR prove what it has always known: People grow best in the fertile soil of community.
Dig Deeper on Social HR and collaboration strategies