Oracle HCM Cloud AI, UX, analytics unveiled at OpenWorld 2017
Oracle enhances HCM Cloud with analytics and artificial intelligence as HR tech market expands with innovation in user and employee experience and people analytics.
SAN FRANCISCO -- Against the backdrop of the Oracle OpenWorld 2017 conference, the software giant unveiled upgrades...
Continue Reading This Article
Enjoy this article as well as all of our content, including E-Guides, news, tips and more.
to its Oracle HCM Cloud system, adding artificial intelligence, analytics and user experience capabilities.
The announcement came as Oracle extended its concerted push into the cloud by further automating with new algorithms the Oracle HCM Cloud software-as-a-service suites.
The moves around artificial intelligence (AI) dovetail with a general progression in HR technology toward tools that make core HCM and specialized HR software, such as recruiting, more intuitive and more capable of applying advanced analytics to HR data storehouses.
The AI and user experience functionalities are part of a new release of Oracle HCM Cloud: Oracle Cloud Applications Release 13. Also included are new recruiting, workforce health and safety management and governance, risk and compliance modules.
"The latest additions to Oracle HCM Cloud incorporate simple but powerful features that enable organizations to leverage the latest innovations to anticipate and plan for the future," Chris Leone, senior vice president, Oracle Applications Development, said in a release. "By combining innovations in artificial intelligence and user experience with major enhancements to core HR modules, we are able to help HR leaders drive digital transformation and positive business outcomes."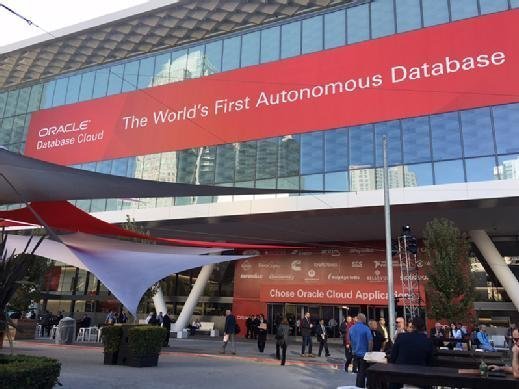 HR tech analyst Holger Mueller, of Constellation Research, said the Oracle news was "more than Oracle has released in years."
Mueller noted that Oracle added native recruiting to further integrate its HCM suite and that the company is trying to make its talent management technology work better.
"And AI is always key these days, though it's less than I'd like to see yet," Mueller said.
Noting additions such as for volunteering, Mueller said, "It's good to see innovation across the portfolio."
He also said it will be interesting to see how users of Oracle's Taleo talent management system will react to the company's new moves in that area.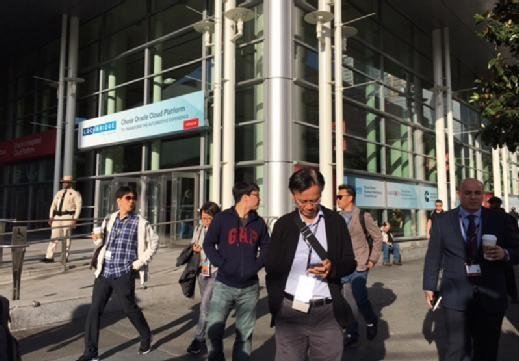 Keeping up with innovations
Meanwhile, HR tech analyst Brian Sommer said that with the Oracle HCM Cloud play, Oracle appears to be trying to keep pace with innovations around AI and chatbots in HR recruiting software.
Now they've added this chatbot capability ... for job candidates trying to navigate all the available positions. It's kind of nice, but it just maintains competitive parity.

Brian Sommerfounder, TechVentive Inc.
Sommer also noted that Oracle has previously included AI components in career development and learning modules.
"So, now they've added this chatbot capability … for job candidates trying to navigate all the available positions," said Sommer, founder of the tech consulting firm TechVentive Inc. "It's kind of nice, but it just maintains competitive parity."
Sommer said the new Oracle HCM Cloud algorithmic capabilities for HR hiring managers to help screen candidates could be a significant move, but it was unclear if Oracle had corrected for existing biases in employment data sets.
"I hope they're going to open up the black box around the algorithms to make it incredibly transparent and make it tailorable for customers to adjust as the algorithms and the recruiting operation get more savvy," he said.
As for the UX capabilities, Sommer said all major HR tech vendors need to revamp and upgrade user interfaces and usability to stay competitive, and Oracle appears to have met those aims with this release of Oracle HCM Cloud.
HCM part of broader outlook
As Oracle unveiled the Oracle HCM Cloud updates, Mark Hurd, the company's CEO, said in a keynote that Oracle is responding to a rapidly changing global economy with technology accelerating and countries' gross domestic products stagnant, but consumer spending and expectations high.
The Oracle HCM Cloud announcement came during the height of the run-up to the HR Technology conference, the biggest U.S. HR tech show, which starts Oct. 10 in Las Vegas.
Two major native HR tech vendors in the HT tech space, Ceridian and Workday, are holding their annual user conferences in the same time frame. These Oracle competitors and others traditionally also release what they consider significant product upgrades or sometimes new products at the events.
The Workday Rising 2017 conference is Oct. 9-12, overlapping with the HR Technology show. Ceridian's Insights customer forum is Oct. 2-6.
Smaller but still influential HR tech vendors such as SmashFly and Entelo are also competing vigorously in the recruiting arena against Oracle and other HCM suite vendors, Sommer said. Some of Oracle's moves are more of a reaction to them than to the bigger vendors, he added.
Oracle said the new release of Oracle HCM Cloud also includes new applications for:
recruiting, with stronger sourcing and wider recruiting capabilities;
workforce health and safety, management; and
governance, risk and compliance.
The company also said additions to existing modules include:
software to help employees who want to volunteer;
knowledge management tools to improve the Oracle HR Help Desk Cloud; and
a continuous employee feedback function.