SAP taps own continuous performance appraisal software in global pilot
SAP is using its own software to pilot continuous evaluations for a small number of employees while retaining traditional annual appraisals and performance rating scales.
SAP is launching an effort to transform performance management for its 80,000 employees, but says it has made no...
Continue Reading This Article
Enjoy this article as well as all of our content, including E-Guides, news, tips and more.
decisions to kill annual performance reviews and ratings.
"We have not thrown out anything yet," said Mark Brandau, vice president of solution marketing for SAP SuccessFactors in Reston, Va. "We have not stopped doing annual performance reviews."
The company, based in Walldorf, Germany, is currently using its own continuous performance appraisal software in a pilot involving 1,500 SAP employees around the world, he said.
While anything is possible, including eliminating yearly reviews or making them twice a year or quarterly, SAP may keep annual reviews along with continuous performance management, he said. This is the first time SAP is conducting a pilot of continuous assessment of employees and any final changes in the performance management system will depend on the evaluation of the pilot during the next year or two, he said.
"Should it include an annual review? Should it be more continuous feedback and coaching and engagement? Maybe the answer is both, probably both."
The SAP continuous performance appraisal software, for example, is partly designed to make annual reviews easier with an annual summary feature that lists all of an employee's compiled achievements, either by date or by goal.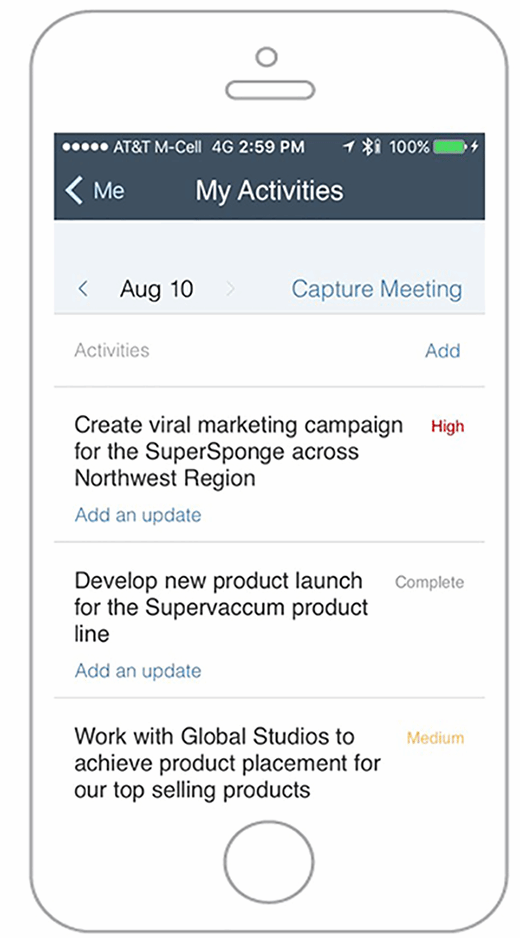 SAP is among many big companies overhauling performance management, including Adobe, Accenture, Deloitte, Kelly Services and French giant Schneider Electric.
GE, for example, just ended performance ratings and is using an in-house application for frequent coaching and contact among employees and managers and for summarizing annual reviews instead of long forms.
SAP uses rating scales for its yearly employee performance reviews. Many companies keep annual reviews for legal reasons, Brandau noted. SAP uses the once-a-year reviews for aligning team goals with organizational initiatives and for rating employees on highly valued competencies such as accelerating team work and providing extraordinary customer service, he said
SAP will continue to change its performance management system to focus more on aspects such as continuous feedback, coaching, guidance and frequent check-ins, he said.
Holger Mueller, principal analyst and vice president of Constellation Research, said SAP would be capturing "the best of both worlds" if it adopts a system that includes an annual review and continuous performance management software.
The annual evaluation serves traditional purposes and also becomes less complicated to write when a continuous system is in place, he said. If not accompanied by an annual review, continuous performance assessments also are too often forgotten. In the past, he said, he has seen companies cancel annual reviews, then bring them back at the request of employees.
Mueller said SAP is running a good-sized pilot that includes about 2% of its employees. He said it is wise to test the process and obtain some experience.
"SAP is very diverse and very global with different businesses and cultures," Mueller said. "They may have to run with different best practices for performance reviews. For a global enterprise with 80,000 employees, it does not have to be one process fits all."
In an analysis, Mueller said the continuous performance appraisal software is a major and fundamental investment by SAP SuccessFactors in talent management.
SAP is one of the largest providers of performance management software. The SAP SuccessFactors cloud-based HCM suite has more than 4,450 customers, and 40 million cloud application subscribers, across more than 60 industries in over 177 countries, according to the company's website.
In the SAP pilot for continuous performance management, labeled SAP Talk, a manager and employee are encouraged to meet face-to-face once a week and to use the vendor's application during the meeting, Brandau said.
Using the coaching feature, for example, a manager writes one thing the employee did well and one thing the employee can improve upon.
A "capture meeting" function allows an employee or manager to take a snapshot of the activities, accomplishments, topics and other content discussed during the meeting. A manager can navigate to the history of meetings to build on the prior agenda.
Brandau said continuous evaluations will be part of any new performance program at SAP.
"My point is, we're not sitting here saying, 'Let's kill the annual review and see what happens.' We are sitting her saying, 'Let's think about how we improve performance management holistically.' "
Continuous feedback is hot topic in HR
SAP is taking on many emerging software rivals with its new continuous performance management application.
Frequent coaching, evaluations and feedback for employees are a hot trend in HR. Software to drive the trend is offered by next-generation companies such as BetterWorks, 7Geese, Peer, TapMyBack, Workboard and Zugata and bigger vendors such as Cornerstone OnDemand and Workday.
SAP says a little more than 70 companies are using its continuous performance application, introduced in February.
SAP's application, which can be accessed with a phone, tablet or laptop, is included at no extra charge as part of the subscription license for all new and existing users of SAP SuccessFactors Performance & Goals.
SAP says the application includes many functions. A key option allows an employee to ask a boss or a fellow worker for real-time reaction to an achievement and it allows a manager to provide quick feedback or seek comments from peers on behalf of employees.
The "my activities" section of the performance appraisal software allows workers to track and manage tasks or projects. When they add an activity, they can give it a high, medium or low priority and can also link it to a goal or designate it as complete, canceled or paused, for example.
The app has a 255-character limit on text, but SAP is evaluating the need to increase that limit.
HR administrators can run reports on how many one-on-one meetings have occurred and also send reminders to employees and managers.
Dig Deeper on Performance management software