Gajus - Fotolia
News
Stay informed about the latest enterprise technology news and product updates.
ZinePak saves time with TriNet strategic HR planning
ZinePak's co-founders chose TriNet for strategic HR planning and won more time to spend on growing their business -- and compete on TV show 'Shark Tank.'
Long before she won on Shark Tank, Kim Kaupe believes she made an important decision to boost her small business.
Unhappy with her Automatic Data Processing Inc. (ADP) payroll software and seeking more time to run her business, ZinePak LLC, Kaupe outsourced her company's human resources (HR).
She signed up with TriNet Group Inc., a professional employer organization that provides strategic HR planning over the cloud. She estimates the move to TriNet saves her five to 10 hours a month.
"Ten hours a month is an entire working day that I am able to work instead of dealing with paperwork and HR," Kaupe said. "TriNet takes all of those worries and items off my plate."
Kaupe and Brittany Hodak are co-founders of ZinePak, which packages CDs, magazines and collectibles, and sells them to so-called super fans of musicians, brands and celebrities. The pair is also noted for landing a $725,000 business investment offer while pitching ZinePak's future growth on an ABC-TV Shark Tank episode that aired in April 2015.
ZinePak felt faceless with prior payroll vendor
The company went live with TriNet in January 2014, after a three-to-four- week implementation of the strategic HR planning cloud software. TriNet provided assistance via phone and email during implementation.
[ADP] had no idea who I was and ... had no idea who my business was.

Kim Kaupe, co-founder, ZinePak
Previously, Kaupe was in charge of HR at the company, but she said it was taking her away from efforts to grow the business.
In addition to other key functions, TriNet processes payroll for ZinePak's nine employees.
She said she was not happy at certain times with the service from ADP, a worldwide supplier of human capital management software. For example, she said ADP's payroll software lacked a way for employees to stipulate vacation days.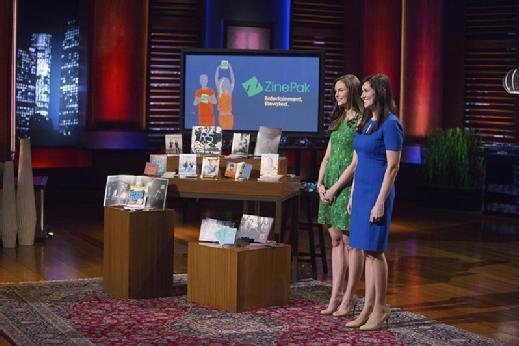 "If an employee came to me said, 'I want to go away for a summer holiday and take off four days,' I had to manually call ADP and ask ADP to register the vacation days," she said.
It seemed that whenever she called the company for help with a problem, a different person answered, which led to difficulties if an issue was ongoing, as Kaupe would then need to start over, she said.
From her perspective, ADP "had no idea who I was and … had no idea who my business was," she said. "It was really important that wherever we went from ADP, there was somebody I could call that would know me and know my business."
Strategic HR planning gets personal
Before choosing TriNet, the company also accepted bids from ADP Total Source and Insperity Inc., she said.
TriNet offered more of a personal touch and delivered by assigning a partner -- Sabrina Gertrude -- to the company, Kaupe said. That was a major factor in choosing TriNet for strategic HR planning and other purposes, she added.
"It's not just a 1-800 number anymore," she said. "Sabrina is there to help me. She knows me and she knows my business. She knows the ups and downs, the background and the history. That is really important to us."
She said the company has not experienced any bugs or other problems with the TriNet platform. Rather, she said TriNet's cloud payroll software is easy and efficient.
"I approve everything electronically," Kaupe said. "It direct deposits into employee accounts electronically, and tracks vacation days and personal time-off days. Everything is tracked. The entire 401(k) is done electronically. Everything is on the platform."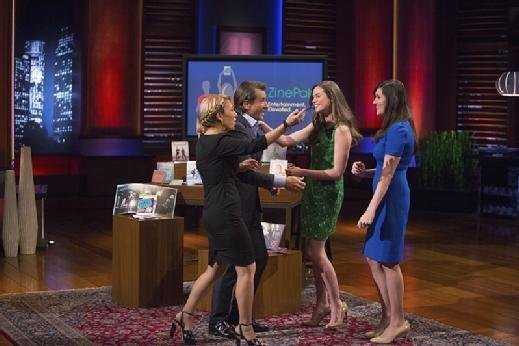 Kaupe said her company uses four main TriNet features on a regular basis.
One allows managers to approve vacation days after they are entered by employees, another is the 401(k) investment platform and a third provides national and local analysis of an average salary for a certain position, she said.
Also, a strategic HR planning tool calculates an employee's "total compensation package," which includes salary and benefits. Kaupe uses this information during year-end performance reviews to illustrate compensation.
She said company employees also like using TriNet's mobile application for information on pay, paycheck history, benefits, time off requests and the company directory.
Other outsourced HR cloud functions through TriNet include benefits management, such as medical, dental and vision, self-service for employees, flexible spending accounts for dependent care and health, WageWorks for tax deductions on mass transit costs in New York, and TriNet marketplace for discounts at certain stores.
TriNet doesn't provide onboarding software for ZinePak, but instead provides a collection of forms and paperwork for ZinePak to use. An expert is available to advise ZinePak on any onboarding questions.
Next Steps
Shark Tank entrepreneurs often see Web traffic spike
Payroll information on smartphones
Traits an HR outsourcing partner should bring