iQoncept - Fotolia
News
Stay informed about the latest enterprise technology news and product updates.
City of Orlando shines with Workday financials
Mobile access to Workday financials and human capital management allows city employees to remain accountable on the road.
Employees of the City of Orlando are benefiting from mobile Workday financials and HR software when they make changes...
Continue Reading This Article
Enjoy this article as well as all of our content, including E-Guides, news, tips and more.
in benefits or pay, or need to get work done outside the office.
Early this year, the Florida city -- with 3,300 workers and 2,000 pensioners -- began using cloud-based Workday Financial Management and Human Capital Management for budget preparation, payroll, health benefits and other functions after a $5 million implementation.
CIO Rosa Akhtarkhavari said a major advantage is the Workday mobile platform.
"Workday mobile allows our managers to approve transactions and maintain accountability even when they are on the road," she said.
"I am sitting here approving several requisitions," she added during a November interview at the Workday Rising user conference in San Francisco. "I am doing it right now. It is simple and easy to process."
The Workday system also helps eliminate paperwork and bottlenecks. With access to Workday software-as-a-service applications, employees no longer have to visit the payroll office to complete forms for changes such as direct deposit or tax withholding. For example, a police officer on the night shift can use the secure mobile access at any time rather than having to visit city hall while off duty.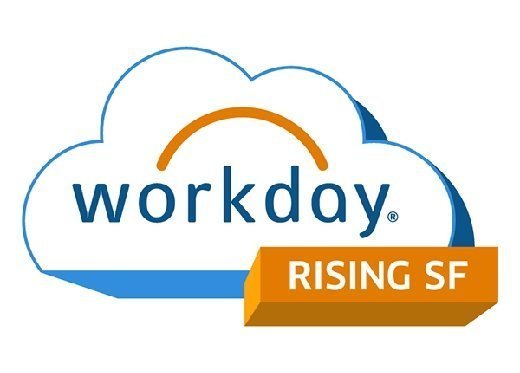 The Workday cloud system also is a boost for employees who are fluent in another language or who are not comfortable operating a computer. Instead of going to an office and asking another employee to help make personal benefit selections, they can have a spouse, friend or child work with them at home, according to Akhtarkhavari.
Consolidating legacy systems a key driver
The city purchased Workday to replace several outdated systems, including Oracle's JD Edwards for financials and Infor Infinium software for human resources. Both systems had been heavily customized and each vendor had changed ownership twice through buyouts.
Upgrading the old systems was a costly challenge. It became expensive to maintain and sustain them and difficult to find and pay programmers.
"We were multiple releases behind, and that moved the replacement of our financial system to the top of our project portfolio for replacement," she said.
City officials considered other cloud systems. Workday was awarded the contract without a bidding process, in a decision by the city's CFO.
"We wanted a system that met our requirements and that we could afford," said Akhtarkhavari, a 22-year city employee.
The Workday implementation started in early 2013, after the city signed a contract with the company in November 2012.
Human resources and budget preparation went live in February of this year. A complete financial suite was operating in March. Payroll began in May, along with time tracking to improve efficiency and accountability.
The city also added to Workday functions by bringing on other cloud systems. It selected a system from San Francisco-based Okta for a single sign-on feature, which allows users to use one name and password for multiple applications. Orlando also employs software from MyGov in Ada, Okla., for managing liens, as well as software from IntelliTrack in Sparks, Md., for inventory management at its city store.
The Okta system was especially critical during implementation, because it allowed better access and management of up to 11 different groups of users.
"While one group worked [on] integration or data migration, we had the business unit teams working on their different areas," Akhtarkhavari said. "The ability to refresh and move objects between tenants made testing go very well."
City technology and business leaders and other employees in multiple departments worked closely during implementation. It helped that in 2009 and 2010, the city had shifted to a major cloud platform, Google Apps, for its email, meaning there was little resistance to moving human resources and financials to the cloud.
Security and privacy were major concerns in going with Workday, Akhtarkhavari said. The city examined Workday's federally mandated reports and electronic storage mechanisms, and did extensive compliance checks.
"We did a deep dive in reviewing their security model," she said. "We put in a lot of careful consideration and due diligence."
City functional experts and Workday consultants collaborated to configure business processes. One challenge involved configuring Workday payroll to identify the correct benefits for employees receiving a pension from the city who returned to work in a different position.
"We worked closely with Workday to identify and address any issues," she said. Workday was the prime implementation partner but also used consultants from other firms.
Overall, Akhtarkhavari praised the Workday financials system for its versatility. "With accounts payable and procurement, the business process is flexible enough to allow us to tailor to our city code or practices," she said.
Next Steps
Learn about new Workday Insight Applications
Read a Q&A with Workday data scientists
See a case study from the Workday Rising conference