Gajus - Fotolia
News
Stay informed about the latest enterprise technology news and product updates.
Workday HR and financials pay off for Allied Global
Workforce management tools in Workday help debt collector fine-tune staffing and avoid penalties and overtime.
SAN FRANCISCO -- A Canadian debt collector is using Workday cloud-based financial and human resource software to rein in labor costs and boost profit margins.
In an interview at the Workday Rising conference last week, David Rae, the CEO of Allied Global Holdings, said the company's call centers depend on effective management of people, since clients contract with Allied for a certain amount of hours of work over a certain period of time, typically a month. Profit margins can shrink if managers miss contract targets and are forced to pay penalties or relinquish sales. Allied provides debt collection for customers such as banks, credit card companies, auto lenders, utilities and governments through its call centers.
With the cloud HR software, managers can click on the Workday icon and get a better grip on the numbers of employees assigned to a particular contract and charged with persuading businesses or consumers to pay their debts, according to Rae. And now they enjoy improved control of overtime and absenteeism for sick or vacation time, for example.
"The people that run the programs didn't have the kind of timely information they do today," he said. "You would just throw more labor at it and a lot of times that's more overtime labor. It's costing you 50% more than your regular labor. You might make sure you do not get the penalty but now you look at your margin at the end of the month. You were expecting a 30% margin and you did 15% margin."
Rae said it's an example of why Workday's claim to bring financials and human capital management together has real meaning for his company.
Workday gets off to a good start
Through a subsidiary, the holding company, based in Newmarket, Ontario, employs 1,300 people at seven call centers in Canada, the U.S., England and the Philippines.
In the biggest software implementation in its history, Allied Global deployed Workday financials in July 2013 and human capital management in January of this year.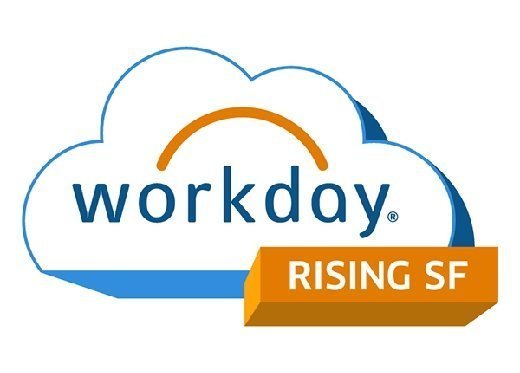 Not everything went smoothly. The company went live with the financials a month ahead of schedule but the start of human capital management was delayed by five months because of Allied's complicated needs for tight tracking of employee time at their desks and phones.
According to Rae, a client dictates the schedules of Allied employees, especially early in debt collection, before the debt is written off, when Allied may be calling under a client's name. If a dialer is supposed to start at 8, the timing needs to be precise.
"Likewise, if you show up at 7:30 because you want to get there early and log in, we don't want to necessarily put you on the payroll a half hour early, because we are not getting paid for that," Rae said.
Allied is collaborating with Workday on adding the necessary time-tracking features, he said.
"We need a more rules-based kind of time-tracking application and it's not quite there yet. I think it will get there. I want it to get there because I want the total integrated platform as much as possible."
Allied also plans to use Workday Recruiting starting in January.
Since 2003, the company had used Great Plains accounting and human resource software that was later purchased by Microsoft and renamed Microsoft Dynamics GP. Allied also used Microsoft SharePoint for some business processes and still uses it for some minor ones.
In England, Allied still uses ADP, based in Roseland, N.J., because Workday's payroll for England isn't ready yet, but will come out next year, Rae said.
Employees at Allied like Workday because they can manage their profiles and benefits instead of sending an email or phoning someone in human resources or finance to get information, according to Rae. In that regard, the software is intuitive and did not require a lot of training, he said.
With Workday, managers are more efficient and effective partly because of the use of worktags, Rae said. Worktags enable managers to designate keywords for transactions and then use those words to organize, trace, and make activities consistent with one another.
"Typically in the past, they would have to speak to somebody in finance and say, 'This is what I need. Send me a dump.'"
They would dump it into [Microsoft] Excel and somebody would sit there and screw around with it on their desktop and analyze what they were looking at for their respective area. Two days later, that data is two days old and it is now not accurate. You have 50 managers … all doing this. There is no sort of consistency."
With Workday, managers are now completing gross margin reports the day after a month is over -- or three weeks faster than under a previous system, Rae said.
"When you create worktags on everything, then you just exponentially give yourself that much more capability on a report in a whole bunch of different ways, which is so important, as it relates to what is continually changing," Rae said.
Rae said the software also provides an "amazing" system to check business processes for audits.
User community lends support
Allied initially decided to only upgrade its human resource system in 2012, Rae said, but after meeting with Workday, he also could see the benefits of integrating financials.
He said he was particularly attracted by the open culture at Workday. The vendor encourages close contact among its users as a way to improve learning, investing and innovating.
"I had never seen this from any suppliers that we had before, especially on the technology side of things, where they were that open about everything they were doing. They really promoted me and our CFO spending time with other customers on our own, not with a Workday person there making sure the discussion went the direction they wanted. I learned a ton from those other customers, the good and the bad."
Rae, the son of the company's founder, said he is a lot more confident about his company's future.
Next year, he plans to use Workday to tap into demographic and other data to determine the best sources for hiring the best candidates. He said the software can be used to create a funnel of prospective employees, so that as Allied grows in different markets, it will be better positioned to fill jobs as efficiently as possible.
Workday gives Allied a back-office engine to support everything it is doing, Rae said.
"It now puts us in the position where I feel comfortable going out and growing the business significantly faster now than we could before, whether that is organically or making some acquisitions. Both of those are on the table."
Next Steps
See what high-profile users said at the Workday Rising conference
Learn about the upcoming Workday Insight Applications
Look back at last year's big Workday Rising announcements