Olivier Le Moal - Fotolia
News
Stay informed about the latest enterprise technology news and product updates.
Workday users describe benefits of cloud, mobile access
Hewlett-Packard, MGM Resorts and VMware among high-profile users assessing enterprise cloud software on a Workday Rising panel.
SAN FRANCISCO -- Some high-profile Workday users last week provided an inside look at the cloud-based enterprise software, including key aspects of running applications on mobile phones.
While speaking at the company's yearly customer and partner conference at the Moscone Center, executives from six companies, including MGM Resorts International, VMware Inc. and Hewlett-Packard Co., gave Workday high marks for tasks such as handling payroll; providing performance reviews; harmonizing huge amounts of data and different systems, often across the globe; reducing costs; and helping employees become more effective and efficient.
The executive users also discussed some shortcomings of the software while sitting on a panel moderated by Michael Stankey, president and chief operating officer of Workday.
Michelle DiTondo, senior vice president of human resources for Las Vegas-based MGM, said mobile applications are a big reason the company contracted with Workday.
Mobile is important at MGM because managers are generally out on the floor of a casino or hotel, not in offices, she said. Also, many hourly employees, such as maids and restaurant servers, don't know how to use a mouse but are adept with smartphones.
Managers love the ability to use Workday on mobile phones to give feedback and recognition to employees. She said it is "a big deal" that even the chairman of MGM enjoys using Workday on his smartphone.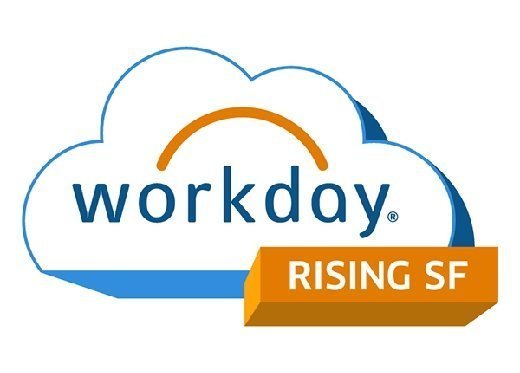 "He can look in the search box and all he needs to know is part of the employee's name and their job title. If he is in a restaurant, he can put [in] 'Christina, food server,' and all the Christinas who are food servers will come up with their picture. He can select that person and then while he is still sitting at the food table, two minutes after he talked with the food server, he can give her feedback on the service that she provided. She then sees that in her Workday inbox. That's been a huge engagement tool for our employees."
Scott Spradley, chief information officer for global functions at Hewlett-Packard, said Workday allowed the company to consolidate, standardize and aggregate 86 business processes. The company implemented Workday in 14 months for about 308,000 employees worldwide and is confident the software will provide a boost in placing employees when the company splits its personal computer and printer operations from its technology services, he said.
Spradley did say the company is waiting before it decides whether to use Workday financials. For several years, Workday has been trying to expand beyond its traditional offerings in human resources.
"We'll have a good rich discussion probably in another year or so," Spradley said.
Workday interrupted
Stankey, the moderator, said Workday sometimes falls short of perfection and asked panelists to discuss any "battle scars" from occasional bugs in the software.
One panelist, Ashley Johnson, acting CEO of ServiceSource International, a provider of cloud software and services, said the company's first payroll release under Workday hit a snag when bank routing numbers -- which are pulled in from other ServiceSource systems -- became truncated.
Checks were not directly deposited into the accounts of some of the company's roughly 3,000 employees.
When she arrived in the office that morning, the chief accounting officer, with printed checks in hand, was prepared to fly to the company's Nashville, Tenn. office to ensure employees were paid.
"By noon that day, we had the problem solved and there was never a glitch going forward," she said. "To me, it was clear evidence of the partnership. Regardless of the source of the mistake, we were going to solve it together and get to the right answers for our employees, which was great."
Johnson said she is "very, very happy" the company chose Workday.
Spradley told an anecdote about how Meg Whitman, CEO and chair of Hewlett-Packard, experienced a glitch when she was using Workday software on her Apple iPhone.
Whitman initially believed it was a bug in Workday software, but it turned out to be an iPhone bug, Spradley said.
Workday helped persuade Apple to fix the problem overnight, after Hewlett-Packard was initially told it would take 21 days, he said.
"We found that because Meg couldn't do something. That was kind of cool."
Other users on the panel included Michael Bause, vice president of human resource systems and innovation at credit-data vendor Equifax; Mary Knight, an associate vice president at the University of Texas at Austin; and Betsy Sutter, corporate senior vice president and chief people officer at VMware, a cloud infrastructure and virtualization provider.
Next Steps
See more conference news: Workday Insight Applications
Read about Workday Big Data Analytics
Understand Workday Recruiting