 BACKGROUND IMAGE: iSTOCK/GETTY IMAGES
News
Stay informed about the latest enterprise technology news and product updates.
Conference shows HR analytics moving closer to mainstream
The 2014 HR Technology Conference was dominated by talk of the data-driven organization and workforce analytics, with social recruiting and mobile also in strong evidence.
LAS VEGAS -- HR analytics was omnipresent at the 17th annual HR Technology Conference & Exposition, not just as a big idea in general sessions but in case studies, how-to sessions and newly announced products. Definitions of HR analytics varied as widely as HR managers' readiness to adopt it, though. Meanwhile, social recruiting and performance management software and mobile apps became more firmly established as data sources for the more innovative forms of HR analytics.
The pre-conference general session, "Analytics, Analytics, Analytics -- The Future of HR," was unsubtle in setting the tone, as active deployments vied with high-level concepts and vendor pitches for conferees' attention. HR analytics products on display ranged from big-data sources like the Workforce Vitality Index -- a set of quarterly labor figures that payroll provider ADP introduced at the conference -- to HireVue Insights, which tries to predict the career success and cultural fit of candidates who apply through HireVue's video-interviewing platform. IBM showed a new cloud-based analytics feature in its Kenexa talent management suite called Talent Insights that uses the company's Watson cognitive computing system to comb workforce data and suggest statistics that might help users.
HR analytics in eye of beholder
User experiences with HR analytics were likewise varied. "We are doing it," said a business analyst at a software company who asked not to be identified. "We hear a lot of talk about advanced analytics, but it's really hard to do it internally. You need a team of data scientists." Her approach is to outsource advanced analytics applications to a consultant with 30 years of experience. "It would be almost impossible for us to tap into that kind of knowledge," she said.
For Shankar Krishnamoorthy, a member of the board of directors of Aspire Systems, an IT consulting firm based in Danbury, Conn., HR analytics is already a reality, but it is built on Microsoft Excel spreadsheets that can't grow with the company. Aspire also buys salary benchmarks that it uses to set annual compensation levels. It wants to move off homegrown ERP applications to a single cloud system for human capital management (HCM) and talent management, a move Krishnamoorthy said will provide built-in analytics that he expects to be adequate for his needs.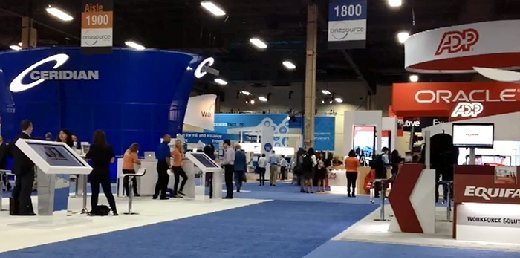 "Some of these tools will be bits and pieces," he said. "The challenge will be getting employees to use them efficiently."
Houston-based CenterPoint Energy has long performed basic HR analytics on its on-premises SAP ERP system and cloud-based Taleo (now owned by Oracle) talent management software, according to Rashmi Saikia, HR technology senior analyst at the electric and gas utility. CenterPoint currently gathers the traditional HR measures of turnover, headcount and compensation, but Saikia had her eye on more advanced, collaborative tools displayed by IBM Kenexa and Mercer that are aimed at making HR reports on personnel movements useful throughout an organization. "It does impress me, but it does mean an expense and a change," she said.
Outsourcing the new analytics to a service provider won't be a deterrent. Saikia said Mercer told her it takes Excel templates from clients and returns monthly reports generated by its Talent Impact software. "They have already done the research on what the dashboards should look like, and we [would be] giving them the data."
IBM Kenexa and Mercer discussions aside, Saikia said she found the conference to be short on specifics."Every time I go to a session, I see some of the concepts but I don't see the tools themselves," she said.
Early adopters, analysts describe what's possible
Large companies with successful HR analytics projects featured prominently in sessions. One on how data and analytics will shape the workplace was moderated by David Gergen, an advisor to four U.S. presidents who is now a commentator for CNN.
Panelist Steven Rice, executive vice president of HR at Juniper Networks, based in Sunnyvale, Calif., said his daily commute through Silicon Valley reminds him of the importance of gaining a competitive edge, as once-prominent companies fade and newer ones move to the forefront.
To get a complete picture of its workforce, Juniper tracks the job responsibilities, projects and compensation of each employee, among other data points. "I'm constantly looking at what's the turnover rate by job role and geography," then trying to determine why people leave, Rice said. He also uses HR analytics to calculate the productivity costs of losing talent.
Consultant John Sumser, who is also editor-in-chief of online magazine HRExaminer in Bodega Bay, Calif., moderated a panel on applying HR analytics to operational decision making that included HR practitioners from Guitar Center, Hewlett-Packard and IBM. "You have a universe of people who are subjected to analytics that are irrelevant to their lives and existence," Sumser said afterward. "Those people up on the panel are trying to produce something that doesn't do that."
Chris Salles, director of e-learning at Guitar Center, a retailer based in Westlake Village, Calif., said his company uses predictive modeling on Ceridian Dayforce HCM data to optimize staff scheduling. The technology allows it, for example, to make note of nearby music festivals so it can bring in extra store workers with expertise in that style of music.
Sumser said Salles' story is a good example of using HR analytics not to collect traditional metrics in an attempt to control people, but to improve how business is conducted.
"He started the question with how do I make money, and then the analytics support [that]," Sumser said. "If you start with, 'Let's do some analytics,' you can get to novel insight, but there's no actual customer for novel insight. There are great customers for 'How do I make money?'"
That sentiment was echoed by Katherine Jones, vice president of HCM technology research at Bersin by Deloitte, a consulting firm based in Oakland, Calif. HR analytics tools should be able to sift through data and provide answers to important questions, such as where to build a new overseas plant based on different countries' labor and transportation costs, according to Jones.
And from her perspective, data quality isn't the impediment it once was. "Data about employees has gotten more accurate since we've had employee self-service," she said. "Before that, we had data-entry people, " and transcription errors were more common.
Dig Deeper on Workforce analytics software