Share this item with your network: Technology insights for the data-driven enterprise

Sergey Nivens - Fotolia
Evaluate
Weigh the pros and cons of technologies, products and projects you are considering.
Today's talent management modules flaunt latest innovations
Recruiting on social networking sites. Workplace training on the go. Calculating commissions in real time. It all represents the latest in tech trends, and it's all in vogue with vendors.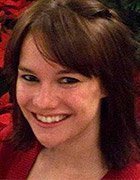 By
Talent management software is under the influence of what market research outfit Gartner calls the "nexus of forces": cloud computing, social media, mobile technologies and analytics. Here's how they are playing out in talent management modules.
Recruiting. Social media is all the rage in recruiting, both on the candidate and the recruiter side. For recruiters, social sourcing capabilities embedded in recruitment software can help identify qualified passive candidates before competitors do. As for candidates, more and more recruitment platforms are enabling job seekers to auto-populate applications with social media information, such as LinkedIn profiles. Mobile capabilities are in the works at most vendors but generally are not a reality today.
Performance. Why should performance reviews be limited to an employee and her manager in the era of social media? Today, leading performance management vendors are adding the capacity to gather feedback from a variety of social media and other sources, thus broadening the traditional review process. Links between performance and learning let managers rate employees on core competencies and assign courses to bolster weak areas. Also, as an increasing number of companies move away from the annual review toward a more continual model, modern performance technology is enabling more real-time feedback.
Learning. Instead of confining employees to their desktop computers to take a course, corporate learning vendors are now making training accessible on mobile devices so workers can learn on the go. Courses are also becoming shorter, smarter and more visual: Vendors embracing "just in time" learning deliver snippets of information when they're needed, often through video. Still too drab? Some learning management system providers are "gamifying" courses and encouraging employees to expand their knowledge with points and leaderboards.
Compensation. Show me the money! No, really, show it to me. Some compensation vendors are now enabling sales reps and other employees on pay-for-performance plans to calculate commissions or bonuses in real time -- and it can be a powerful motivator. And since salespeople are often traveling, vendors are building in mobile capabilities as well.
Dig Deeper on Social HR and collaboration strategies