Share this item with your network: Technology insights for the data-driven enterprise

iSTOCK/GETTY IMAGES
Manage
Learn to apply best practices and optimize your operations.
The buzz: Are gamification platforms the ticket?
The term brings to mind classics like Monopoly or current hits like Angry Birds and has bandied about a lot lately. What is being "gamified" -- and why?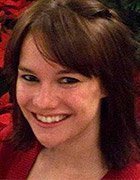 By
Gamification doesn't mean turning work into a game -- a common misconception. Gamification applies elements of competitive play to work, with the aim of building motivation into projects and interactions and increasing the amount and timeliness of performance feedback. Most products create competitive environments where employees achieve goals and earn rewards. Others are designed for ramping up customer loyalty and encouraging participation in training programs. Gamification platforms include Bunchball, Badgeville and IActionable.
The buzz: Combining fun and work can't fail, right? Many business leaders see gamification software as a silver bullet that will grow employee engagement and productivity, especially among younger workers. Industry watchers say making goals concrete and providing constant feedback could help employees reach them faster.
The reality: According to research company Gartner Inc., 80% of all current gamification platforms will fail to meet business objectives through 2014. Experts caution that gamification initiatives require significant upkeep to sustain user interest -- that is, if users are interested in the first place. Jesse Schell, CEO of game developer Schell Games, said that to be successful gamification products must be "appealing, engaging, effortless, uncheatable and not embarrassing," which is a tall order. Turns out fun might be more work than business leaders asked for.
Dig Deeper on Employee engagement and recognition software