Armin Sestic - Fotolia
Limeade employee engagement software aims to boost health at Synopsys
Forrester cautions that low employee engagement undermines productivity and urges businesses to consider software to improve performance, recognition and health of employees.
Synopsys is using a corporate wellness platform to improve the health of employees and is also finding a secondary benefit in boosting employee engagement.
With Limeade cloud-based wellness software, employees at Synopsys can save money on health insurance premiums and win Amazon gift cards if they achieve certain health incentives. Forrester Research listed Limeade in a report of more than 50 innovative vendors offering some form of employee engagement software.
Kerstin Aiello, benefits manager at Synopsys, based in Mountain View, Calif., said she "absolutely" believes Limeade is helping employee engagement at the company, though she said the main goal of the program is to promote the health and well-being of employees. She said Limeade is quick, nimble and can easily be customized.
"Once people get in the system, they take to it," she said. "Engagement is high."
Employee engagement software urged
Limeade was included in "Use Digital Technologies to Improve Employee Engagement," a 16-page report by Forrester Research that said software applications could help increase employee engagement at companies. Limeade provides a corporate wellness platform that allows employees to create a personalized experience to focus on their needs to improve health and wellness.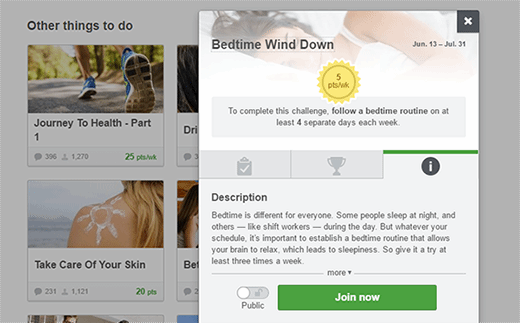 The report includes a 2015 Forrester survey of 7,228 employees in information technology around the globe that found 62% would more than likely stay at their current job, 56% would recommend the company's products or services to a friend or family member and 51% would recommend a job at their employer.
Only 40% of employees were "fully engaged," meaning they would stay on the job plus recommend their company and its products.
Engagement is critical because it improves business outcomes by driving higher customer satisfaction, attracting talent and reducing employee turnover.
Forrester said there are several definitions of employee engagement, but cited consultant David Zinger's summary as "good work done well with others every day." Zinger said engaged employees are absorbed and enthusiastic and willing to spend extra time to improve their employer's standing with customers.
Vendors offer employee engagement tools
The report said a rapidly expanding number of vendors are promoting higher employee engagement by focusing on at least one "lever of engagement," including coaching and performance, employee communication, learning, surveys and analysis, rewards and recognition, and health and wellness.
The report said that an employee's level of engagement depends on how they are managed, empowered and recognized.
Boosting employee engagement
At Synopsys, the average age of a U.S.-based employee is 47, and 78% are men.
The demographic makes a mean computer chip, but requires a different cultural approach to drive employee engagement and well-being, said Helen McClenahan, interim vice president of marketing at Limeade, based in Bellevue, Wash.
Synopsys, which provides software to design and test integrated circuits, just launched its third year of using Limeade software to improve the health of employees.
"We feel like we are working on complicated problems for customers, so we need to be at peak performance for ourselves, co-workers and family," said Kerstin Aiello, benefits manager at Synopsys.
Employees can use Limeade over 50 weeks to log their progress and earn points in meeting certain incentives or challenges on four different levels.
The challenges are often simple such as drinking water instead of soda, keeping beneficiaries up to date or following a routine to improve sleep.
On the first level, employees receive a $260 discount from their annual medical insurance and $520 if a spouse participates, just by filling out a well-being assessment and then a document that includes certain numbers such as height and weight, blood pressure, cholesterol and blood sugar levels obtained from a primary care physician or on-site nurse.
Employees win a $50 Amazon credit for achieving the second level and another $100 by reaching the third.
At the end of the year, if employees reach the highest level of health incentives, they all get a medal and enter a raffle. Two winners receive free medical and dental insurance for a year and four others get $500 in Apple credits.
Paul Hamerman, a vice president and principal analyst at Forrester and co-author of the report, said engagement has been stagnant for more than a decade, but employee engagement software might start to turn the situation around.
"We believe there are some digital technologies that provide some interesting opportunities to move the needle on employee engagement," Hamerman said. "The way employees interact with mobile and social technologies creates an opportunity to put programs in place that will catch the attention of employees and increase engagement."
Some vendors recognized in the report include Betterworks and Workboard for frequent coaching and performance; Microsoft Yammer, Salesforce Chatter and Zugata for communications for employees; Oracle, IBM Kinexa and SAP SuccessFactors for learning; 7Geese,TapMyBack and YouEarnedit for rewards and recognition; Castlight Health, Virgin Pulse and Zipongo for supporting programs to encourage the health of employees; and Glint and TinyPulse for continuous engagement surveys.
Oracle zeroes in on engagement
Hamerman said the report shows that Oracle understands the need for engagement because it offers tools for coaching and performance, employee communication, learning and health and well-being.
Gretchen Alarcon, group vice president of human capital management for Oracle, said the vendor's four "work-life" products are a form of employee engagement software.
Those products include My Volunteering, released in the spring, which can recommend employer-backed volunteer opportunities that match a worker's skills; My Wellness for improving health; My Competitions, allowing companies to create contests tied to work assignments; and My Reputation, which uses an algorithm to measure an employee's talent reputation within social communities and among co-workers.
In engagement, Oracle Human Capital Management also offers coaching and performance for companies and tools such as "kudos," which allow employees to recognize each other and career advancement software for employees to seek new roles and managers to recommend new assignments. Oracle HCM also includes a social network for teams to collaborate on goals and the learning cloud for employees to create and share how-to videos.
Alarcon said there is a lot of interest in engagement.
"We look at engagement because it drives productivity," she said.
Dig Deeper on Employee engagement and recognition software