How HR can improve the candidate experience in recruitment
Everything from your applicant tracking system to how the company welcomes and trains new hires has an effect on job seekers and employees. Here's why it all matters.
The candidate experience -- that is, when job seekers experience applying, interviewing and (if hired) starting at the company -- can be an overlooked area of the recruiting process. That's a mistake.
Each stage of the candidate experience in recruitment is important, and when job seekers feel poorly treated, it costs companies in myriad ways. Here's one: Candidates who can influence other job seekers. According to a 2015 survey by Talent Board, a nonprofit organization dedicated to best practices for recruiting, 33% of candidates who have a bad experience share the news publicly or on social media.
Someone who does accept a position despite poor treatment is unlikely to become a satisfied employee. Indeed, 76% of full-time employees are either actively looking for a new job or open to new job opportunities, according to the 2016 CareerBuilder Candidate Behavior study. Moreover, according to research by ERE Media, a website for recruitment professionals, based on a poll of 1,200 workers regarding their last job application process, nearly one in four said they had severed ties with brands following a bad job application experience. For one brand, the authors of the study estimated this could have cost some $6 million over time.
In trying to address this "disconnect" between what's good for the company and what actually happens to job candidates all too often, HR professionals say change is coming.
Job seeker's view of the candidate experience in recruitment
The way a company treats a candidate during the hiring process can either be a huge competitive advantage in a very hot market when trying to attract hard to find candidates, or it can be a major reason why candidates run from a particular company.

Robert Byronpartner and manager, WinterWyman
How bad is it? Consider the recent experiences of Jake Tully, who currently works as a public relations officer at TruckDrivingJobs.com. A recent college graduate, Tully said he "went through the rigmarole" of job-seeking in the Greater Los Angeles area and accumulated a litany of bad experiences. For instance, a startup company that he found out about through a job fair yielded a meeting with a company recruiter. "They emailed me back the next day for a writing test and writing sample submission," he explained.
After passing the test, he was asked to perform numerous other marketing tasks for the company's products and services for the next few weeks. "These tests had not yet been coupled with an interview, but I figured they were sifting through endless candidates; I just assumed that my ongoing progress would inevitably lead to a shoe-horned position at a desk with a fun startup team," he said.
However, after several weeks, he said he finally realized he had simply been doing high-value freelance work for free. "When I contacted the hiring manager for the writing department … he acted as if he had no idea who I was," and then indicated that my work was "'not what they were looking for,'" Tully explained.
"When I was seeking jobs, I didn't expect to be treated like a member of the team immediately, I just wanted to be treated decently," he added.
Indeed, the Talent Board survey found an upward trend in negative candidate experiences. On the part of recruiters, there is "less personalization, less cordial, less responsive trends overall," for example, a hike in the percentage of candidates not contacted post-application submission. For those who study candidate experience in recruitment, improvement areas focus on communication, positive personal treatment and other decidedly human approaches, even when assisted by technology. On the other hand, many recruiting pros see the situation differently.
How the recruiters see the issue
Recruiting is a two-way street and some "on the other side" see job candidates as a source of problematic behavior of their own. Christy Hopkins, a human resources consultant and writer at Fit Small Business, a New York City-based service that provides expertise to small businesses, points to "the sheer lack of thank-you notes" as one of the modern recruiting realities that has jaded hiring managers.
"Candidates absolutely deserve to be treated with respect, as all people do," she said. However, she noted, companies are "burned out" from what Hopkins considers poor behavior on the part of candidates, such as wanting to know how long it takes to get promoted and other once-taboo questions or behaviors.
"I recently had a candidate call my personal cell phone no less than five times to ask for a status update 48 hours after interviewing," Hopkins said. She did not return the call, and instead sent an email politely asking the individual to stop calling and promising to reach out as soon as there was something to report. "So, did I treat the candidate poorly or was the candidate being overbearing? I think in our world of immediate feedback, there is a fine line," she said.
According to Nancy Halpern, principal at KNH Associates, a leadership development and coaching consultancy based in New York City, many things have changed in the recruiting world over recent years. For instance, she noted, technology has made it easier for individuals to apply to lots of different positions, "even if it's a shot in the dark." As a result, a typical employer is deluged with applicants, many of whom are not qualified. At the same time, recruitment budgets have been cut by employers, who believe they can just use LinkedIn or in-house HR to find applicants or weed through responses. "You have less-experienced people handling the hiring process," Halpern said.
Technology: Friend or foe of the job seeker?
Technology also plays its part in the problem of poor candidate experience in recruitment -- one example being the use of an Applicant Tracking System (ATS) and their widespread implementation among companies to handle job applications and their equally widespread reputation among candidates as screening out the qualified. "Some applicants, even ones who are well-qualified, get their entire application ignored by failing to meet the criteria of the ATS," said Geoff Scott, career advisor and resume expert at ResumeCompanion.com in Wilmington, Del. "Employers use ATS and other such devices to make their lives easier, but they shouldn't let this technology keep them from reaching out to their rejected applicants," he said.
Some companies are recognizing problems such as the over-reliance on impersonal ATS and they are attempting to make the hiring experience, from resume submission to onboarding, much more user-friendly, according to Carl Kutsmode, a partner at TalentRISE, an executive recruiting firm in Chicago."They are probably a necessary evil; the big negative for applicants is when the process turns into a black hole where they don't even get an acknowledgement or an indication of the process ahead," he said.
Noel Webb doesn't believe the solution is getting rid of the ATS, but making it smarter. Webb is co-founder of Karen.ai, based in Toronto, and developer of Karen, an artificial intelligence (AI) chatbot for recruiters and candidates. He said even the best job descriptions often yield numerous unqualified applications. If job applicants are lucky, they'll receive a few preliminary emails with a recruiter, mostly to inform the job applicant their resume has been received. "AI chatbots are changing this process by reviewing and analyzing resumes more thoroughly for recruiters, using simple text chat functions to learn more about the job seeker's qualifications and career interests," he explained.
With this information, AI chatbots are supposed to then redirect candidates to new job opportunities if the candidate's qualifications are a better fit elsewhere. The intention of this is to eliminate candidates for the recruiter who are not fully fit for the open position. And if the original job opportunity has been closed by the recruiter, AI chatbots will notify candidates of new opportunities that are relevant to their career interests as they become available. Webb said he believes "this takes out all those false hopes and black holes when applying for job after job and gives candidates more direction than ever before."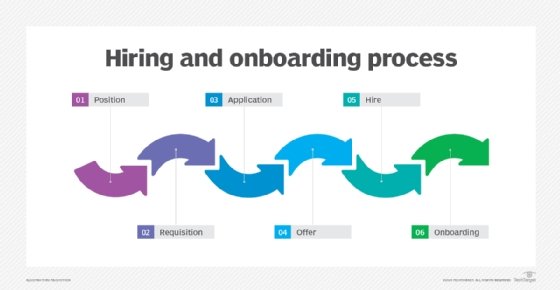 "Companies should at least try to set expectations even if the process is automated," Kutsmode said. And the next steps can be made easier. For example, he noted, some are using video interviews to streamline the screening part of the hiring process and cut back on the time that candidates need to take time off from their current jobs to interview in person.
Not all applicants are comfortable with video, so it should only be offered as an option, Kutsmode said. Similarly, some companies ask for video responses to as many as 10 different questions. "That's probably too many; I would keep it to no more than five," he said. "You can also offer a video option where they can record the responses at their convenience and do it until they are satisfied they have gotten it right," he added. Ultimately, he noted, video gets the applicant closer to the recruiter.
"It's not about offering a cup of coffee to somebody nervously reading over their resume in the waiting area, though I suppose that's always a perk," said former job seeker Tully. "It's about acknowledging that this is a person looking for earnest work and they're using the valuable resource of their personal time to come out for this interview," he added.
The bottom line is that many job seekers will make decisions about joining or avoiding a company based on their candidate experience in recruitment, said Robert Byron, partner and manager at WinterWyman in Boston. "The way a company treats a candidate during the hiring process can either be a huge competitive advantage in a very hot market when trying to attract hard to find candidates, or it can be a major reason why candidates run from a particular company."