Share this item with your network:
Technology insights for the data-driven enterprise

Aleksandr Bedrin - Fotolia
HR metrics and analytics fuels employee management, retention
Convenience-store operator Wawa and BJ's Restaurants are using analytics tools to build strong and reliable pools of employees.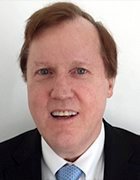 By
As the manager of workforce planning and performance management at Wawa Inc., Marc Maiolino felt good about a software application that could analyze and predict the performance of employees managing each of the company's 702 convenience stores. But that wasn't enough to impress Wawa's operations leaders -- that is, until Maiolino suggested the predictive analytics tool might actually boost individual store sales.
"They said, 'You can do what?' " he recalled. "I said, 'We have a model that says assistant general managers that have these particular [character] traits and approach to the business … they will increase food-service sales by four [percentage] points."
But tying employee behavior patterns to increased sales was only part of what could be done with human resources (HR) metrics and analytics from SAP's SuccessFactors cloud-based information system in tandem with software from Talent Analytics. Maiolino pointed out to operations management that the company might also be able to hire store managers who are skilled at lowering turnover rates among workers and reducing merchandising costs.
"When you walk into the room with those kinds of facts and data, you are going to get their attention," he said during a session at the HR Technology Conference & Exposition in Las Vegas last October.
Wawa, headquartered in Wawa, Pa., is among a number of companies wielding predictive software that uses HR metrics and analytics to identify employees who might leave the company and propose strategies to retain them. Industry analysts say HR analytics, or talent analytics, is providing sophisticated information that was unattainable just a few years ago. It empowers HR leaders to play a more strategic role in recruiting and retaining employees instead of simply overseeing employee head counts and transactions, such as employee benefit enrollments, payroll processing and terminations.
According to Holger Mueller, an analyst at Constellation Research, HR metrics and analytics can provide answers to vital recruiting questions: "Who is the best candidate for a particular job opening? Who are the most sought-after candidates that should be called early in the interview process? What are the chances a candidate would accept the invitation to an interview and later accept an offer?"
Mueller said what he calls "true analytics" technologies -- which many vendors use mostly for talent management -- can take an action, make a recommendation and learn from users as they interact with the software. An example of a true analytics tool, he noted, is Workday Inc.'s Talent Insights application, which can analyze the flight-risk potential of a company's top performers and recommend methods to retain them.
The Workday predictive analytics tool works similarly to the way Netflix recommends a movie to a user, said Leighanne Levensaler, Workday's senior vice president of products. Speaking at the HR Technology Conference, she said the software can learn from previous successful promotions at a company and, based on analysis of that information, devise and propose job changes or advancement opportunities to employees who might be considering leaving the company.
Mueller also brought up Visier Inc.'s Workforce Planning. With that tool, he explained, Visier is "pushing workforce analytics as part of workforce planning." The tool can provide current and projected workforce costs, and it integrates with the vendor's Visier Workforce Analytics software.
The workforce planning tool is aimed at allowing HR to obtain real-time data and other input from business leaders, find trends and connect needs for talent to business priorities while also exploring workforce scenarios, according to a presentation by Dave Weisbeck, chief strategy officer for Visier, at the HR Tech event.
Career planning
BJ's Restaurants Inc., which operates 171 casual-dining locations in 22 states, uses cloud-based Cornerstone OnDemand software to produce what the company calls career planning reports to rate managers' performance as well as their potential for promotion, willingness to relocate and risk of leaving, according to Jeannine Loy, director of talent development at BJ's. For example, if the report on a dining room manager indicates a willingness to relocate and BJ's sees an eventual need to fill a higher-level position in another location, then the company can place the manager on a path to promotion in time to fill that position, she explained, adding that BJ's, headquartered in Huntington Beach, Calif., offers career advancement training programs to assist employees.
Before Cornerstone OnDemand, BJ's used Microsoft Excel to track employee performance, training and promotions, but the information often was outdated by the time HR executives met to discuss the talent pipeline, Loy said. Cornerstone OnDemand helps ensure that managers have completed mandatory training courses and company documents. A report can be run from the software to see which managers have completed the courses and documents -- and which haven't.
Brent Skinner, an HR and workforce management analyst at Nucleus Research, said HR analytics can play an important role in employee education and training. Cloud-based talent management software provider Skillsoft, for example, recently deployed a learning application for customer mobile devices that tracks user activities and, based on that data, recommends training and education courses, according to research from Nucleus.
Skinner said the best HR analytics is in real-time and integrates basic employee data such as worker hours, attendance, payroll and benefits administration with software that tracks corporate sales, inventory and supply chains. When this type of integration exists, a software system can push information to the people who need it most when they need it most, he added. Businesses can make timely decisions, for example, on staffing levels or health insurance costs and possible noncompliance penalties associated with the Affordable Care Act, he said, adding that analytics and metrics tools like UltiPro from Ultimate Software can help companies manage the federal healthcare law.
Keeping skilled workers
Many organizations are having a terrible time keeping skilled employees in areas such as data security and enterprise applications, according to Marc Cecere, an analyst at Forrester Research. HR analytics, he noted, is most useful for finding top candidates and retaining employees.
"[Companies] need to know at the very least which people are likely to be leaving and what kinds of actions they can take to motivate them to stay," he said.
For example, Catalyst DevWorks uses its own people analytics tool to acquire programming talent for clients, and IBM's Kenexa software can help companies retain key employees. Cecere cited the ability of HR analytics to interpret quantitative unstructured data from sources such as social media, employment interviews and performance reviews in combination with structured data that's housed in a database and details employee compensation and tenure at a company.
Every associate that stays up to a year, we win. A lot of [hiring] costs go down because we reduce that first-year turnover.

Marc Maiolinomanager of workforce planning and performance management at Wawa
In the case of Wawa, SAP helped the convenience-store and gas-station operator connect SAP predictive engines to the company's data stored in the SuccessFactors Workforce Analytics database. In conjunction with Talent Analytics, SAP then ran predictive explorations across three key areas for Wawa -- employee flight risk, manager performance and career paths. For flight risk, Wawa found there was a strong correlation between turnover rate and the hours an employee worked, said Maiolino. Interestingly, the amount of hours worked was a greater indicator of flight than the age of employees' or the community where they worked.
The data showed that the average tenure for retail workers at Wawa stores was three years. However, 57% of the workers who left the company were on the job less than a year. Initially, convenience-store managers kept hours down because the jobs can be tough and they wanted to avoid overwhelming new hires. In that spirit, the company's practice dictated that new hires work just one day a week to start, with their hours gradually increasing over time.
SAP helped Wawa drill more deeply into the data, looking at all employees who quit within the first 90 days of their hire date during 2014. The analysis showed that the likelihood of an employee remaining for at least a year noticeably increased after 39 days.
Armed with that data, "We said, 'OK, what can we do to engage the associates through those first 39 days so they stick around?' Every associate that stays up to a year, we win. A lot of [hiring] costs go down because we reduce that first-year turnover," Maiolino explained.

Further analysis showed that many of the store workers left soon after being hired when they worked only seven to 16 hours a week early in their employment, but the likelihood of them remaining on the job dramatically rose when they worked at least 23 hours a week. This finding in particular helped prompt managers to consider giving new workers more hours early in their tenure, increasing the likelihood of them staying beyond 90 days, Maiolino said.
Measuring employee character
In a separate analysis involving HR metrics and analytics at Wawa, 500 assistant general managers took a survey prepared by Talent Analytics. The survey was designed to reveal certain character traits that could be used in hiring, transferring and promoting people, said Anastasia Ellerby, vice president of product strategy for SuccessFactors, during an HR Tech session.
SAP brought the survey results into SAP Workforce Analytics and compared them to reviews of high and low performers and Wawa's key job performance indicators for assistant GMs at its stores. Performance indicators included reducing operating costs, cutting overtime hours and reducing merchandising costs. Using the SAP predictive engine, certain character traits -- such as leadership, personality and attention to detail -- were identified as keys to being a successful assistant GM.
For example, the analysis showed that an assistant general manager who increases sales in food services tends to be detail oriented; follows rules, procedures and established standards; and works at a fast pace with a strong sense of urgency. Wawa could use those results to hire assistant GMs who are best qualified to increase food-service sales at a particular store, Ellerby explained. Going forward, Wawa believes it will be able to predict which assistant GMs will likely perform well and help increase store sales, reduce weekly merchandise costs, cut overtime and more, she said.
Maiolino said he's excited about the role HR analytics and metrics will play in connecting employees to the company's plans for future growth. "It is allowing us to do strategic workforce planning," he said, "and providing the leadership with the data to make better decisions."
Dig Deeper on Workforce analytics software