Share this item with your network:
Technology insights for the data-driven enterprise

Gajus - Fotolia
HR leader's passion for nonprofit spurs HCM system upgrade
Facing resistance to new Cornerstone OnDemand software, Cheryl Carey was inspired by her agency's mission to train young people for good jobs.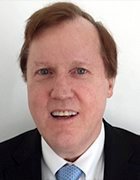 By
Cheryl Carey says passion for her nonprofit's mission was critical in helping her lead a dramatic change in HR technology at the agency.
When she faced resistance from employees and other hurdles during an HCM system upgrade, Carey, an IT manager at Boston-based Year Up, focused on the nonprofit's purpose, which is to train low-income young adults for jobs in technology, finance and other fields.
"I have great passion for what the organization does," Carey said. "Their mission is nothing short of amazing. I know that what we do today will help achieve the growth plans tomorrow, which then helps more students. That really gave me the energy and the team the energy to say 'OK, this is a change. And it is a big change, but it is a needed change.'"
Implementing the cloud-based software from Cornerstone OnDemand, headquartered in Santa Monica, Calif., will give Year Up the world-class HCM system to achieve plans for doubling the number of employees over the next two years, Carey said. The agency currently employs 453 people at 13 offices around the U.S. According to its website, it offers 18- to 24-year-olds six months of classroom training and six months of internship at a long list of corporate partners, including Microsoft, Fidelity Investments and Workday.
Carey, 48, of Manchester, N.H., is director of application operations and advancement.
In 2014, she led deployment of Cornerstone for application tracking, which went live in September, and performance management on Dec. 1.
This year, she plans to add Cornerstone processes for succession planning and improving feedback from employees, as well as ramping up formal learning. The latter was in place before her arrival but was never fully used.
Human resources is a family affair
Carey grew up in an Irish family, the youngest of two daughters of now-former longtime Somerville city alderman, Timothy Creedon and Elaine Creedon, who was a part-time pharmacy clerk and homemaker. Both parents were Irish immigrants.
As a political family, they often took different sides of an issue around the dinner table.
In light of the family debates, she said it may be ironic that her sister, Joan Peddle, became a vice president of human resources at Fidelity Investments, while she became a director of human resource information systems (HRIS).
"We were brought up to look at both sides of a situation,'' she said. "Now, it's as if we are in the same field but on opposite sides of the coin."
Carey was steeped in politics as a child and believes it improved her skills in dealing with people. She and her sister held signs during her father's campaigns and helped design some of the campaign literature. "It was a great experience," she said. "It gave us a lot of diverse exposure, which I do think was helpful."
She obtained a bachelor's degree in information technology and later a law degree from Suffolk University in Boston, later earning a graduate certificate in human resources from Southern New Hampshire University. Her husband, Lane Carey, is an algebra teacher in Manchester public schools and they have a 22-year-old son.
Before starting at Year Up, she was director of HRIS and compensation at Comcast Corp. from 2007 to 2011 and then senior manager of shared services at Comcast for two years.
She received plenty of preparation for her current assignment when she spent three years helping lead development and deployment of an SAP human resources system at Comcast, including a self-service portal for employee transactions, a time-tracking system, and an overhaul of payroll and application tracking. "It's very much a shadow of what we are doing here at Year Up," she said.
Before choosing Cornerstone, Year Up used sometimes-chaotic manual processes for tracking applications and managing employee goals and performance, Carey said. Hiring managers struggled to access candidate pools, and job applications and postings were not being tracked accurately. Performance reviews were spotty and sometimes disorganized.
Year Up used Taleo software for applicant tracking, but it was not structured properly and a lot of manual work was still being done, she said.
The organization chose Cornerstone partly because it could easily be integrated with existing platforms, including SAP-owned Concur for travel and expense, and ADP for payroll and for managing employee promotions and demotions, she added.
Putting political skills to good use
It took a lot of work to prepare the organization for the new processes, including building a project team and establishing clear requirements, according to Carey. "What did we need from the product? Most of the time was spent there." Any disagreements were settled by a separate steering panel of senior staff in HR, IT and finance. Operation leaders, or "champions," were named to manage the changes at each office.
She said it was difficult to establish new standards for HR processes at sites that largely functioned as their own businesses. First, she needed to survey each office to learn its existing requirements for processes, such as performance reviews. The team would then boil them down to a single requirement for the entire organization.
"We are certainly positioning ourselves to grow," she said. "To do that, there are operational pieces that need to be standardized. That was the biggest change element."
Knowing that some employees would resist the new technology and that the changes would need to be managed, she set up a team to guide the HR changes. Members traveled to Year Up offices to try to reassure people and calm their fears, in part by emphasizing that the change would be exciting.
"You do hit resistance," she said.
She also worked to use any opposition to the nonprofit's advantage. "We engaged those groups and brought them into the project and asked for their concerns," she said. "We also tapped those groups as testers. They would test the hardest."
The easy part was deploying the Cornerstone products for application tracking and performance management, she said. Employees are just starting to use performance management while application tracking is resulting in more job postings and improved screening.
"Overall, the product was easy to create, easy to administer. We had a great partnership. We had some wonderful team members from Cornerstone who were in the trenches with us."
Dig Deeper on HCM implementation