Share this item with your network:
Technology insights for the data-driven enterprise

Gajus - Fotolia
HR brings order to chaos with performance review software
With a little help from Dilbert and the tango, HR manager Lindsey Zan employs talent management software to revamp recruiting, onboarding and performance reviews.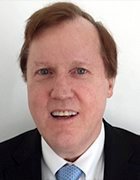 By
Most working people have at one point been subjected to some kind of performance review by their boss. But imagine working at a company that entrusts you to review your own performance or excludes you from the process entirely.
"In some departments, employees completed their own performance reviews without any manager feedback. In other cases, the manager completed the reviews with no employee feedback," observed Lindsey Zan, who encountered a performance review system that was dysfunctional and chaotic when she joined Point Eight Power as organizational development manager in 2012. The situation was even worse at Reagan Power & Compression and Orion South Inc., where no formal performance management system was in place. All three organizations form the Reagan Family of Companies.
To address the issue, Zan instituted a formal review process at Point Eight Power, an electrical control and distribution system equipment manufacturer based in Belle Chasse, La. But the entire process was still completed on paper. Working closely with corporate HR, Zan decided to scrap the arcane paper process in favor of performance review software.
After gathering feedback from a team of about 25 people who viewed product demonstrations and completed evaluation forms, she recommended SilkRoad Life Suite talent management software, which includes SilkRoad Performance, Recruiting and Onboarding modules, as well as HeartBeat, a core HR system of record. Zan was appointed Point Eight's primary project manager responsible for implementing SilkRoad in 2014.
That same year, she was promoted to manager of organizational strategy and talent at Orion South corporate headquarters in Gretna, La. The SilkRoad system was implemented there and at Reagan Power & Compression in 2015. "SilkRoad enables us to get information to make good business decisions," Zan noted, adding that the software provides access and visibility to data that didn't previously exist.
Much of that information is based on evaluating and managing top talent at the company. For example, SilkRoad performance review software allows Zan's team to look for any trends involving top employees who leave the company. The team examines performance reviews of those who depart to see if the company should enact any specific changes to retain top performers, she said. "It has allowed us to better align our people to our organizational goals through performance," she explained. "People get reviewed and they have to set goals all based on being aligned to the organizational goals."
About 180 of the 300 Reagan Family employees have had annual reviews using SilkRoad performance review software. In addition, new employees are reviewed after their first 90 days on the job. Reagan Power & Compression doesn't yet complete formal performance reviews, but leaders want to do so in the future.
To start the process in SilkRoad, employees are asked to rate themselves on a scale of one to three -- do not meet (1), meet (2) or exceed (3) expectations­ -- for 11 competencies, with each competency comprising three related behaviors. Once an employee's self-assessment is completed, the review is sent to the manager, who then selects up to five different employees to provide confidential feedback on the person being reviewed. The reviewers, who can be peers and supervisors of the employee under evaluation, complete similar forms that include performance ratings and comments.
Based on this information, the managers complete a performance appraisal and send the documents to their managers for further review. The appraisal contains performance notes recorded by the employee and manager during the year in an electronic journal that's part of the SilkRoad software. "It is all confidential," Zan said. "The only person who sees what someone writes in that journal is the person who owns [it]."
Also during the year, managers and employees are encouraged to have regular one-on-one meetings. The entire performance review process is completed only after the manager meets with the employee to discuss the review and the employee confirms the meeting took place. The employee also has the option to write comments about the review process.
To ease the anxiety during the process, Zan uses a SilkRoad Performance customization feature to include Dilbert comic strips with email notifications sent to employees and managers. "One of the company's guiding principles is 'All work and no play makes no sense,' " Zan said. She believes Dilbert comics, whose title character is an engineer with a control-freak boss, is one way to help further that philosophy.
Lindsey Zan
Loves to dance, primarily the tango, and is co-organizer of Milonga Osada, a tango club in New Orleans.
Marches with a group in the annual Mardi Gras parade in New Orleans.
Earned a bachelor's degree in psychology from the University of Texas at Austin and a master's degree in consulting psychology at the California School of Professional Psychology in San Diego.
Spent most of her youth in Spring, Texas.
Father worked as an actuary and mother was an administrative assistant.
Married to Nicholas Gilpin, assistant professor of physiology at the LSU Health Sciences Center School of Medicine in New Orleans.
Brother Eric Zan is a project engineer and field coordinator for Inveneo, a nonprofit based in San Francisco. He recently worked on the Ebola Response Connectivity Initiative in West Africa.
In addition to talent evaluation and management, Zan said SilkRoad improved the company's employee recruiting and onboarding functions, which were also archaic when she arrived. "Most of our applications came from either employee referrals or from someone literally walking down the street and coming in the building and handing in a resume to the front desk," she acknowledged.
Now, all parts of the recruiting process are logged and tracked through the SilkRoad Recruiting module. Job candidates can file their resumes and complete applications online, then the SilkRoad tracking system takes over.
"There is [now] a history of the candidate," Zan stressed. "Any time action is taken on a candidate, it is all recorded in one place. Managers and HR recruiters can make comments." SilkRoad also integrates with Aurico software to conduct in-depth background screening.
Once a candidate is hired, the new employee's information moves to the SilkRoad Onboarding RedCarpet module. Before SilkRoad, "onboarding was all by paper, and it was kind of a disaster," Zan said. "Sometimes [new employees] would start and we would not have an office ready for them, or the manager would not be there because of problems in keeping track of the start day for the new employee."
With RedCarpet, she added, the onboarding process actually starts before the new employee walks through the door and continues through the first 90 days. It includes a list of about 100 tasks that need to be completed, including possible certifications, IT requirements, establishing an email account, securing a parking space and assigning a desk. "SilkRoad provides process management and has resolved some huge problems with recruiting and onboarding," Zan said. "The onboarding process now is smooth and welcoming to an employee."
Zan's steadying influence and introduction of the SilkRoad system helped turn chaos into order. She related her role in implementing the performance review software to dancing the tango, an activity she enjoys in her spare time.
"The music could be like the vision that the company is trying to achieve," she said. "The leader was me. Leaders must have a deep understanding of the follower's perspective and their needs in order to lead effectively. The follower was my team."
Dig Deeper on Performance management software