Share this item with your network:
Technology insights for the data-driven enterprise

Gajus - Fotolia
Manage
Learn to apply best practices and optimize your operations.
HR analytics tools bring increased employee privacy concerns
Companies can be well-intentioned when they collect data on employees, but they also face the prospect of overstepping their bounds when it comes to privacy.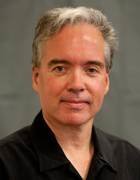 By
Mondelez International Inc. knows very little about the healthcare issues of its individual employees, but the snack maker's Castlight Health software system knows plenty. After analyzing data collected from employee Web searches and other activities on the Castlight site, the healthcare information company can send personalized messages to individual workers that direct them to potentially better and less expensive healthcare providers and treatments.
In 2012, one year after adopting a high-deductible medical plan for employees, Mondelez commissioned Castlight to help workers get a better handle on their healthcare choices and increasing expenses, explained Hassan Azar, the Deerfield, Ill., company's senior director of global benefits, speaking at the HR Technology Conference & Exposition in Las Vegas in October 2015.
Castlight is just one example of the increasingly sophisticated human resources (HR) analytics tools that more organizations are applying to the data they collect on employees. In addition to health-related issues, companies can use information gathered from HR analytics tools to identify and reward top performers, pinpoint deficiencies in skills, fine-tune training programs and find suitable job candidates.
These goals can be well-intentioned, but they can also conflict with an employee's right to privacy, which raises concerns among corporate leaders, said Chris Collins, director of the Center for Advanced Human Resource Studies at Cornell University in Ithaca, N.Y. "What they're worried about is this: Is the data being used ethically, is the data actually testing the right question -- another big challenge -- and is the data accurate?" Essentially, Collins said, corporate executives are afraid of making bad decisions because of faulty theories or inaccurate or ineffective data.
Liability concerns
Tracey Smith, president of analytics consultancy Numerical Insights, said that when she spoke about HR analytics tools at a recent leadership conference, most of the questions from the audience were about ethics and privacy. She's hearing similar concerns from her clients. "All of [my clients] have been very conscious of the need to protect an employee's privacy as much as possible," Smith said.
In one case, she noted, a hospital's finance department wanted to study a particular set of employees and their salaries, but HR was uncomfortable sharing the information. When it became clear that precise figures weren't needed, Smith recommended replacing each individual's salary with an amount representing their "pay band," or median value. "This didn't impact the results of the study and the finance department was happy to use the substituted values," she said.
Smith pointed out that privacy issues can also arise if companies decide to study topics such as the health characteristics of employees or make decisions based on the ages of employees. And companies could run into problems if they use predictive termination models and decide not to train people who are likely to be fired or, conversely, if they use predictive models to determine who will be promoted.
John Sumser, an analyst at HR Examiner, agreed that privacy concerns and breaches are building. "You can have two pieces of disparate information that, in and of themselves, are not the disclosure of personal information, and [together they can] create disclosed personal information," he explained.
The issues go beyond what's legal to what's ethical, Sumser said. "[M]y privacy is violated … when I think my privacy is violated, not when you think my privacy is violated. The nature of privacy is that it's mine."
Eyeing workforce analytics
Often at the center of this controversy is workforce analytics, arguably the hottest segment of HR analytics as companies compete for a dwindling supply of highly skilled talent.
"The growth of cloud technology, particularly in HR, has allowed companies to track more and more data about employees and to potentially do that at a very granular level," said Brian Kelly, CEO of workforce analytics vendor Vestrics, based in Chapel Hill, N.C. "Organizations may be legally able to use data on their employees, but it isn't always ethical or moral."
Kelly said most employees fully expect their organizations to use standard types of personal information such as their date of hire and previous jobs. But the picture changes significantly when the data comes from internal portals and employee engagement tools. To address the additional privacy concerns, companies may have to ask employees to sign the same kinds of disclosure notices about third-party use that are found on popular websites, Kelly said.
He cited the example of VoloMetrix, a workforce analytics vendor acquired by Microsoft. It mines individuals' Microsoft Outlook programs for such information as the frequency of meetings and email to develop predictive models of employee turnover. While most companies have policies notifying employees that internal systems aren't private and are subject to monitoring, Kelly said employers using workforce analytics tools might need to disclose more specifically that the data could be used in initiatives that affect hiring, firing and promotions.
Mondelez's Azar said his company's disclosures to employees are very specific about how their information on Castlight might be used. "We do an excessive amount of education about HIPAA [the Health Insurance Portability and Accountability Act] and privacy," he said. "We rolled out wellness programs 10 years ago and educated employees about [how] we don't get into this information, don't want it [and] don't care about who has what disease. We just want them to get access to the right services." Employees are reminded several times a year that the information goes to healthcare providers and not to Mondelez, Azar said.
Kelly feels the issue of employee privacy is so important that it must be addressed at the highest levels. "Decisions about when and how to use data in the workforce analytics area should not be left to the VP of analytics or the CHRO [chief human resources officer]," he said. "This is a board-level discussion or a c-suite discussion."
The result should be a policy that specifies how certain data will and won't be used. "Once that's set up," noted Kelly, "generally you can use any piece of relevant employee data that is produced by the employee" as part of their job.
Like HR Examiner's Sumser, Kelly calls attention to the special risks posed by the new data that HR analytics tools -- especially predictive analytics -- can create. "You are using algorithms to create a predictive flight-risk score," he said, citing a common application of predictive analytics to workforce management. When results are used to make employment decisions about individuals, the accuracy of the calculation can come under scrutiny.
Data aggregation decisions
Kelly said some of Vestrics' largest or more analytics-savvy clients already have governance policies for the type and granularity of data collected, which data could be subject to analysis, at what level it will be aggregated, and when and where it will be used. Among these companies, predictive analytics on aggregated data is a widely used and powerful tool for identifying the causes of turnover and mapping employee skills to business plans.
It's an entirely different thing to use the same predictive models, for example, on employees who are among the top 10% of sales engineers in the Northeast and tell them their long tenure, perennially improving performance-review ratings and increased time on external websites -- in other words, job sites -- marks them as flight risks. "That's sort of Big Brother, and we don't see organizations going to that level," Kelly said.
The Vestrics software provides its users with ways to manage all this personally identifiable information. For example, certain parts of individuals' records can be encrypted but still included in aggregated data. Discussions between users and third-party HR analytics tool providers about how to handle personally identifiable information are taking place regularly, according to Kelly.
[M]y privacy is violated … when I think my privacy is violated, not when you think my privacy is violated.

John Sumseranalyst at HR Examiner
Corporate policy combined with local laws -- which vary widely -- can also dictate whether certain information can be extracted. Numerical Insights' Smith said one Fortune 500 company makes personal information available for analysis, but requests for fields considered out of bounds can trigger a notification to the company's legal department.
Experts concur that the solution often comes down to aggregating data in ways that make it useful for analytics while ensuring individual privacy. For example, a healthcare provider might have analytics data that shows a 15% incidence of a particular illness. "Maybe that helps the HR department decide to put in a new health and wellness activity or a program that helps address what they didn't realize was a larger health problem," Cornell's Collins said.
He has seen companies increasingly try to aggregate data not at the enterprise level but at individual facilities. "If they notice that the plant or facility in Illinois has much higher health-risk issues for their data than does the plant in Seattle, then blanketing both with the exact same health and wellness intervention is just a waste of money," he reasoned.
Smith and Kelly pointed to safety as another promising application of predictive analytics in HR. When companies use aggregated data to spot a higher incidence of certain types of industrial accidents at a plant, for example, they can offer training on safety procedures to workers at that plant, benefitting both employees and employer.
Internal or external?
Third-party HR analytics tool providers can create problems, according to Kelly, but they can also alleviate some of them. Employee engagement surveys, for example, are usually handled by third parties to provide the anonymity that encourages candor. Another third party such as Vestrics can then correlate the aggregated survey data with other employee data -- some of it individual -- and re-aggregate it to develop insights not possible when analyzing the data separately. Often, the third party is on the hook for any recommendations that come from the data analysis, which can ease a corporation's liability fears.
Collins, for one, doesn't think HR analytics and business intelligence vendors and consultants can offer much help. "My sense is that the bulk of the organizations that are out there are selling snake oil," he said.
His advice is to hire a small number of data scientists instead. If "renting" HR analytics tools from a cloud provider or consultant is necessary in the short term, choose one of the more sophisticated providers that put the customer ahead of pushing a particular software product.
"If I were a large company," Collins said, "I would want to keep this in-house. I wouldn't want to outsource this. This is an ongoing core capability that they're going to want to build into the business."
Dig Deeper on HR data management