Share this item with your network: Technology insights for the data-driven enterprise

bexxandbrain - Fotolia
Manage
Learn to apply best practices and optimize your operations.
Employee needs, MDM policies play key roles in mobile HR adoption
Important factors affect the adoption of mobile HR policies. Here are three key aspects to consider as employees access human resource features on mobile devices.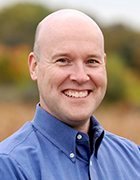 By
The digital world is rapidly changing HR practices, and perhaps nowhere is this trend more evident than with mobile devices. Mobile HR adoption is forecast to grow by 17% among organizations this year, according to a 2016 report from Sierra-Cedar, a technology consulting and shared services firm that has conducted an annual survey on HR trends for 20 years. "In 2017, we will be approaching a 50% adoption [rate] for mobile-enabled HR processes, a significant increase from 13% in 2014," the Sierra-Cedar report stated. If your company is looking at implementing or sprucing up its mobile HR software, consider these recommendations.
1. Tie your mobile HR goals to employee needs. In companies that offer mobile access to employee self-service activities, help desk routing and employee portals can bring higher adoption of these services to their organizations, according to the Sierra-Cedar survey. But be wary of forcing mobile access onto workers, industry observers have noted.
2. Have a mobile device management (MDM) policy in place -- or get one soon. A big choice for companies is whether to allow employees access to HR features via their personal devices or to provide workers with company-approved devices such as corporate smartphones or wearable wristbands. Either way, a clear MDM policy will help guide managers and workers on expectations and appropriate security measures.
3. Look for guidance from millennials. Ask younger workers what they want out of mobile HR, not only as a way to be forward-thinking in your planning, but also to gauge employee perception. Not doing so could make your company look too old-fashioned. "Organizations with no plans to implement mobile-enabled HR technologies are twice as likely to be viewed as having no credibility within their organizations," according to the Sierra-Cedar survey.
Next Steps
Don't lose sight of these mobile HR strategies
Falling behind with HR tech, animal hospital system seeks mobility
Ask the expert: How do you attain secure MDM?
Dig Deeper on Mobile HR software