Share this item with your network:
Technology insights for the data-driven enterprise

iSTOCK/GETTY IMAGES
E-learning software a tool for change at San Diego Zoo
HR chief Tim Mulligan used integrated DDI e-learning and Halogen performance management software to create culture change at the nearly 100-year-old institution.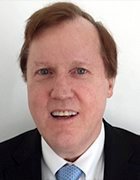 By
At the San Diego Zoo, a zebra can't change its stripes, but Tim Mulligan is showing that the workplace can change.
In his newest venture, Mulligan, the chief human resources officer (CHRO) at the private nonprofit organization that operates the San Diego Zoo, is moving to improve leadership training for managers and other employees. To accomplish this, he is implementing e-learning software from Development Dimensions International (DDI) in partnership with Halogen Software.
"E-learning software is the wave of the future, and we are trying to stay cutting edge," said Mulligan, who often speaks at conferences and is co-writing a book on business resiliency and change leadership, set to be published next year in conjunction with the zoo's centennial.
The e-learning software from DDI is tied to Halogen's cloud-based performance management software. Halogen, based in Ottawa, Ontario, was the first HR technology deployed by Mulligan as part of an initiative to change the organizational culture.
He has also helped oversee implementation of Findly applicant tracking system (ATS) software; Infinium for payroll, core HR and the human resource information system (HRIS); DynaFile for online document management; and DocuSign for new-hire paperwork. The DDI e-learning software for training in animal care uses content created by the zoo and has earned national recognition.
I was asked to scrap it all and start over. That is what excited me about the job.

Tim MulliganCHRO, San Diego Zoo Global
Mulligan also started the organization's first intranet. One of its functions is to trigger the online forms to help meet his goal for the zoo to be paperless by the end of 2015.
The e-learning software from DDI, based in Bridgeville, Pa., was just turned on in December and is used when supervisors review employees on abilities, behaviors and skills needed to succeed in their jobs. The e-learning software will offer certain classes related to a competency, and a supervisor can automatically enroll the employee in a class from the DDI learning library. Twenty of the courses each provide two hours of instruction on leadership development, he said.
As for Mulligan's role as a leader, he said he "most definitely" considers himself a change agent. It was the reason the zoo's nonprofit parent, San Diego Zoo Global, hired him in the first place.
When Mulligan began at the zoo, performance management and goal setting were completed on paper, if they were done at all, he said. The organization was far behind in other aspects of HR, including management of compensation and benefits, learning, and employee engagement, he said.
"I was asked to scrap it all and start over," Mulligan said. "That is what excited me about the job. I knew I had this big multiyear project in front of me. I could use all my experiences and be creative and make some impactful changes."
Role of a change agent
Donna Ronayne, vice president of marketing at Halogen, has known Mulligan for more than 10 years. She said Mulligan embraces the challenges of being a change agent, making change exciting and rolling it out in a thoughtful way.
He also displays a knack for winning the hearts and minds of people while bringing about change, she said. People at the zoo were on board partly because Mulligan branded everything and made it seem cool and fun, she added.
"He understands that he is working with a diverse group of individuals -- everyone from kiosk operators and people who sweep the cages to highly educated and revered animal keepers," Ronayne said. "He pulls people in, as opposed to pushing change at them. It is very compelling."
More about Tim Mulligan, CHRO of
San Diego Zoo Global
Grew up in Richland, Wash.
Father was an engineer and his mother was an administrative aide at the Hanford Site, a former nuclear production complex.
Bachelor's degree in hotel and restaurant administration from Washington State University, law degree from Gonzaga University School of Law. Formerly practiced labor and employment law. Former area director of human resources for Starwood Hotels & Resorts Worldwide.
Father of two adopted children -- a 12-year-old girl and 16-year-old boy -- with partner, Sean Murphy, who manages a restaurant in San Diego.
Co-author with Sandy Asch of Roar: How to build a resilient organization the world famous San Diego Zoo Way, scheduled to be published in 2016 by Highpoint Executive Publishing.
Mulligan said he brands practically all the software with logos and catchy names that usually start with Z so the technology becomes more ingrained into the zoo's culture.
Two years ago, he helped brand and establish the San Diego Zoo Global Academy, created with Cypherworx, based in Fairport, N.Y. The academy offers a series of online video courses in animal care and husbandry for animal keepers and staff, and features classes taught by experts at the San Diego Zoo and other zoos. It now boasts more than 100 subscribers.
The academy also offers basic courses, including ones on preparing for regulations and inspections, working safely with dangerous animals, elephant management practices, animal nutrition, ethics, and environmental requirements. Other courses cover everything people need to know about certain animal species.
A new class in January will be about how zoos can end extinction and save species such as condors, tigers and giant pandas.
Cloud software helps drive employee performance
The Halogen performance and goals software went live in December 2005, about a year after Mulligan started at the zoo.
The entire performance process occurs in the cloud software, including establishing goals at the start of the year, end-of-year scoring on achievement of goals and competencies by employees and their managers, and approval and review by upper-level managers and HR, he said. After that, the performance appraisal goes back to the manager and employee for sit-down interviews, compensation discussions and setting goals for the coming year.
The software also is used for a required midyear review and discussion on how employees are performing on goals without any scoring.
There were some normal hiccups during the implementation and use of Halogen software, but he said the vendor worked closely with him over the years to customize the application. For example, Halogen modified the software to ensure that three of each manager's five goals are connected to the organization's goals.
"I knew that our culture would not support an off-the-shelf, cookie-cutter performance management program," said Mulligan, who manages 18 people in the HR department. "We wanted it to look and feel like the San Diego Zoo. That took some work. And as Halogen adds more and more features, I have to very smartly roll them out in the right way for our culture."
Of the zoo's 3,000 employees, 900 use the Halogen performance management software, including all of management and non-union departments. He said he hopes to eventually move some 1,600 union employees into the system.
Mulligan earns his stripes
Since the institution is run by a nonprofit, Mulligan said he needs to control spending on e-learning software technology. He said he aims for a good product that the zoo can afford.
The organization's software works well together, but the systems are not completely integrated, he said. "For instance, in a perfect world, our ATS would jump right into our HRIS, and our performance management would go right into HRIS and payroll. We are trying to make it work, but we are not there yet."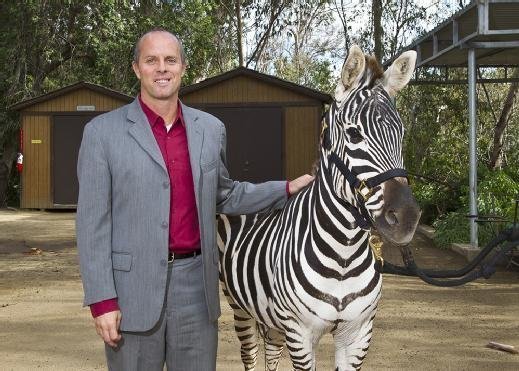 Mulligan said he is passionate about the zoo's mission, which is focused on saving species worldwide through animal care and conservation and inspiring love of nature. The 100-acre zoo includes 3,700 rare and endangered animals and an assemblage of more than 700,000 exotic plants.
He also is in charge of planning for the zoo's centennial celebration, including a citywide "blowout party" on May 14 in Balboa Park next to the zoo.
There's little doubt that Mulligan is earning his stripes.
Dig Deeper on HR learning and development software