Share this item with your network:
Technology insights for the data-driven enterprise

ashumskiy - Fotolia
Manage
Learn to apply best practices and optimize your operations.
Continuous performance management a rich source of talent analytics
Increased use of HR software for continuous feedback and goal setting gives companies more metrics to identify and nurture skills and improve employee performance.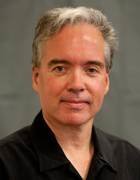 By
Denise Domian is a self-professed data geek: "I first came out of school as an accountant. I still love numbers, and I think they tell you a lot." Now she has plenty of data to pore over, thanks to the continuous performance management system she oversees as senior vice president of human resources at Bon-Ton Stores Inc.
Four years ago, the department-store chain headquartered in York, Pa., decided to automate its paper-heavy process for continuous performance management, an increasingly popular approach that augments and sometimes replaces annual employee reviews with frequent coaching and feedback (see "Continuous performance management focuses on goals"). The company purchased cloud-based performance and learning modules from Cornerstone OnDemand that let employees and managers record annual evaluations, goals and individual development plans (IDPs), then monitor progress throughout the year. The package also supports succession planning and "social learning," in which employees share their expertise.
"It really allows you a starting dialogue," Domian said. "A commitment [is] made between the manager and the associate to say, 'These are the things that we've agreed on.'"
An integrated system also casts the net more widely, encourages collaboration and helps HR confirm each step in the continuous performance management process. Additionally, Bon-Ton uses Cornerstone for competency assessments that define the skills, knowledge and ability needed for common positions.
There is a yearly performance review. "I still believe that having that annual touch point is important," Domian said. "It's important that you tie it to what their pay is." But quarterly "checkpoints" become more about helping employees perform better and move forward in their career paths.
Continuous performance management focuses on goals
Constant change in the workplace often means that by the time an employee learns about a problem in an annual performance review, months have gone by, and it's too late to correct. Continuous performance management offers a way around that by providing more frequent coaching and feedback.
Continuous performance management tools are becoming more common as established HR vendors add features to existing software and new companies emerge. These products help managers track employee progress toward achieving goals and provide regular feedback.
Some of these tools use a goal management strategy called Objectives and Key Results, whereby employees are presented with work-related goals that are aligned with business goals and shown specific steps they can take to meet those goals. Some continuous performance management processes allow employees to give each other feedback, sometimes anonymously. Peer feedback is designed to help employees identify strengths and areas for improvement.
"We live in a world where we receive information continuously," Forrester Research analyst Paul Hamerman said. "You now have that opportunity to recalibrate the process for continuous flow of information, so that [employees] can focus on what they're doing now and what they need to do in the future, instead of what they have done in the past." --Tréa Lavery, Editorial Assistant
In succession planning, she said the company has seen the needle move in "percent to ideal," a measure of an employee's progress in skills, knowledge and ability within a certain period. The company also reached its promotion-from-within target rate of 70%.
Performance data boosts talent analytics
[W]e look at people from the standpoint of not only potential, but is their potential lining up to their performance?

Denise Domiansenior vice president of human resources, Bon-Ton Stores
Like most retailers, Bon-Ton tracks other data that plays a role in employee performance and reviews. "We are a very metric-driven organization," Domian explained. "We have buyers and store managers. We know what their sales are. We know what the gross-margin goal is for a buyer or planner." Sales and credit-application data from a mainframe gets printed out while CRM software gathers store-level customer satisfaction data and transmits it to the Cornerstone software for evaluation by the store manager.
"We pull in the performance metrics into our succession [module], so that we look at people from the standpoint of not only potential, but is their potential lining up to their performance?" Domian reasoned.
For prehire assessments, Bon-Ton uses PeopleAnswers from Infor. Domian said the cloud-based talent analytics platform has implications for the continuous performance management process and recruitment by helping identify types of behavior prevalent in certain roles. "For example," she noted, "if I'm going to hire a buyer, I want them to be a strong negotiator, and if I do a prehire assessment, I can tell whether that person is a strong negotiator. And we can use that for development in their IDP if they're not."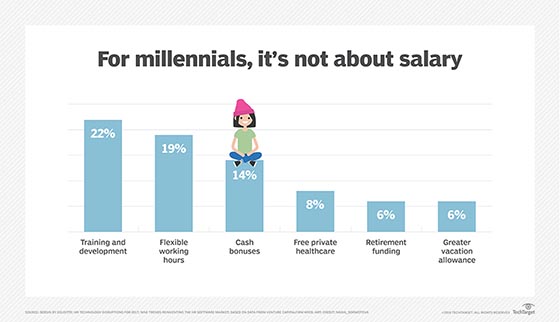 Bon-Ton is beta testing Cornerstone Engage employee-survey software. "Taking Engage and correlating employee satisfaction to see if that drives customer satisfaction, I think, is going to be very helpful," Domian said, and there are implications for recruitment and career "pathing." Tying the assessment and employee survey data with analytics on the continuous performance management data will provide a holistic view of the company's talent strategy and performance.
Fostering a culture of feedback
Continuous performance management tools from Halogen were central to an overhaul of talent management practices at Cambridge Systematics, a 260-employee transportation-planning consultancy founded by four MIT professors in 1972 and based in Cambridge, Mass.
About four years ago, a new company president asked talent management specialists to help with issues such as turnover, career stagnation and the training needs of younger employees. It became clear the firm needed to step up its HR game, so it hired Linda Cataldo as senior HR and organization development leader. She soon spotted gaps in performance management, talent development and succession planning, and learned the organization was lax in providing feedback to employees.
Part of her charge was to streamline performance evaluations -- they were cutting into billable consulting hours that are the company's lifeblood. At the same time, developing talent was critical, since the company's product is the intellect and knowledge of their consultants. When Cataldo arrived, evaluations were done in a homegrown application built on Lotus Notes, with spreadsheets for checking off completed reviews. Objectives were somewhat arbitrary and didn't drive business goals. "We were hiring people who work like us or that people knew versus really looking at what is the job, what are the important elements of it," Cataldo said.
Cambridge Systematics now uses Halogen Performance for ongoing feedback from peers and internal customers -- via a Microsoft Outlook plug-in -- that rolls up into annual reviews (see "Reviewed by a jury of one's peers"). Goals are monitored, development plans created and learning paths established from a Halogen dashboard. "Everybody in the organization touches it," she said.
The annual review and goal-setting process remain traditional and formal in many ways. What's different is the mid-year review -- what Cataldo calls a "stay interview," where managers engage in dialogue about work-life balance, job satisfaction, development needs and the person's risk for leaving. "Instead of talking about what are you doing for the company, it's 'What can we do for you?'" Cataldo said. "It's a chance for managers in the organization to really engage people in a different way."
Reviewed by a jury of one's peers
Peer feedback sounds like a double-edged sword for employee performance reviews. What if Josh from accounting, that guy who has it in for you, gets his little digs in? Or how can a manager trust the uniformly glowing reviews for nonconfrontational Becky, the people pleaser whose weekly homemade chocolate chip cookies are a hit around the office?
Peer feedback is "a real mix," said Linda Cataldo, senior HR and organization development leader at consultancy Cambridge Systematics. "When you talk about cultural change and talk about creating a culture of feedback, it's a challenge for people to understand that feedback both positive and constructive is a gift."
Cataldo found that employees tended to withhold positive feedback. Likewise, they were shy about saying anything negative and instead chose not to work with a person. In an exit interview, one employee called that situation "death by a thousand paper cuts. You kind of got a feeling something was going wrong, but there was nothing really tangible that you could address."
In response, the consultancy's management is trying to show employees that people actually like feedback because it helps them to be more effective. "That's the piece that we're really working on," Cataldo said. --David Essex, Executive Editor
The company also made significant changes to tie annual bonuses and pay increases to performance evaluations. A compensation module, she noted, "populates a matrix that we developed based on our criteria and then provides recommendations for managers and our finance folks about what the proposed salary increase will be." The boost in performance data aids recruitment, too, by helping identify what differentiates people with proven success in the organization.
Dig Deeper on Performance management software