Share this item with your network:
Technology insights for the data-driven enterprise

everythingpossible - Fotolia
Manage
Learn to apply best practices and optimize your operations.
Cloud-based health management software is foundation of new HR tech
Employers are trying health management, wellness and fitness apps, and other new HR tech tools to hold down healthcare costs and make employees happier.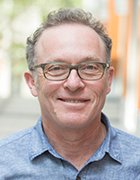 By
Centura Health goes beyond the typical big healthcare system's use of big data and analytics with advanced analytics to keep its 21,000-plus employees as healthy, happy and productive as possible. The organization even went one step further with cloud-based health management software to mine the deep storehouse of data on its own workers as thoroughly as it plumbs patient data.
The Colorado-based healthcare provider engaged the services of Welltok Inc., a standout among the new breed of enterprise health management software vendors that offer cloud-based software to improve the physical and mental health of employees while trying to limit healthcare and insurance costs. These companies, often fast-growing startups, seize upon the exponentially larger pools of data available today. They parse and parcel the data in varied configurations to create personalized health benefits, online insurance exchanges, wellness portals, fitness apps and other new-school tools of HR technology -- all increasingly embodied in millennial-friendly mobile incarnations.
Data mining goes mobile
Along with the profusion of data about employees in and out of the workplace, however, come the inevitable concerns about privacy, which are usually addressed by vendors using anonymized data and opt-in provisions. Also of concern is the lack of clarity about the effectiveness of the technologies. Meanwhile, the data is here, and employers are putting it to work, whether it comes from agile "point solution" vendors or giant software companies with comprehensive human capital management (HCM) systems, such as Oracle, SAP and Workday, which aim to handle the whole range of employers' HR tech needs.
"We are really starting to incorporate analytics to help our associates manage their own overall well-being," said Angie Villamaria, director of associate wellness at Centura Health. "That's where Welltok and their capabilities around health data have really been helpful, because they're agnostic and can take in data from lots of different kinds of places. It's not just your traditional eligibility files and claims data, but you can also pull in the consumer data."
Gathering consumer data from employees
Consumer data of the sort online retailers and financial companies collect and analyze includes zip code; average salary; socio-economic data, including family status, neighborhood and education level; and car ownership culled from public databases and private sources. Welltok Analytic Services -- available as a discrete module or part of the CafeWell wellness platform -- marries consumer data with insurance claims, public health and employment data to pinpoint what configurations of programs, incentives and engagement messaging elicit the best response from individual employees.
"There's all this data available about individuals; however, only a small portion of that is utilized in the healthcare space," said Phil Fiero, senior vice president of analytics at Welltok. "We want to capitalize on that. The financial and marketing industries have done a great job in using consumer data. We want ... to do the same."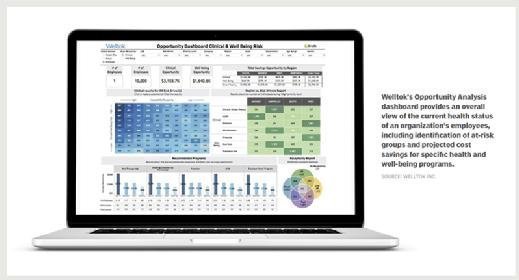 Health management software supplants pure wellness
Corporate wellness software systems have been around for a decade. What's new on the benefits side is a convergence of wellness and health offerings, employee recognition, rewards, perks and discounts, and mobile-based employee assistance programs, all wrapped around companies' core HCM systems, said George LaRocque, an independent HR tech analyst.
With a pure wellness play, employers noticed that health insurance premiums never quite lowered in price as expected; they also realized they had to add other benefits to increase the likelihood of producing healthier workers, LaRocque said. "What we're seeing is a trend toward a more holistic employee experience, and that extends into wellness and well-being," he explained. "What's happened is, with the questions about how do we engage employees and drive productivity, there's been an evolution. And this has all come together."
As for Centura, it uses the data to steer its "associates" to prediabetes screening, weight management and nutrition programs as well as financial well-being services. Welltok analytics also helps determine the best way to engage employees -- via text, email, voicemail or even traditional mail.
Wearables wear well ... to some
Our goal is really to change people's behavior with a keen focus on improving people's health.

Mike Quiggdirector of health strategy, Vitality Group
Meanwhile, some employers are taking another route into the world of health management software by incorporating wearable tracking devices and the data they produce into structured wellness programs.
At Lockton Companies in Kansas City, Mo., more than a quarter of the insurance brokerage firm's 4,000 U.S. employees have bought into an Apple Watch fitness program administered by Vitality Group, an established South African wellness app and software vendor with a growing U.S. presence. Associates sign up for the latest Apple Watch Series 2 smartwatch through Vitality, then pay it down or receive steady credits toward monthly payments as they rack up fitness steps. "It could be free," noted Theresa Schnelle, vice president of total rewards at Lockton. "Depending on how many times you work out in a month, you could pay nothing for the watch that month. We do know that our millennials are really excited about it when they're offered it in our benefits program."
Vitality's approach is based on what it says are evidence-based protocols that motivate people to improve their health and wellness via financial and other incentives and gamification techniques, said Mike Quigg, Vitality's director of health strategy. Vitality users are known as members, of which the company claims some 250,000 worldwide. Activity and other types of data have spawned a pool of some 35 million data points that Vitality uses to create benchmarks for its corporate users.
"Our goal is really to change people's behavior with a keen focus on improving people's health," Quigg said. "That's driving engagement that is motivating and fun in the initial term, but creating long-term behavior change through sophisticated intuitive programs for members."
As for the Apple Watch, "we've seen that it's a pretty sticky device," Quigg said. "The Apple Watch is more than just a fitness tracker. It's a total health and fitness companion." Vitality provided these numbers culled from member participants in programs that use the watch:
There was a 40% increase in the number of days per week that people are physically active.
There was also a 22% increase in the average daily step count for participating members.
Among users with or at risk for high body mass index, high blood pressure or inactivity, Vitality noted a 13% increase in workout intensity for high-risk users and 15% boost for medium-risk participants.
More than 82% use the watch to track activity.
It's viewed as a powerful engagement tool with a 21% increase in member use of the Vitality mobile app.
But impressive vendor stats like those don't necessarily prove that health management software, wellness portals, fitness apps and other HR technologies work or that employees even like them, noted John Sumser, principal analyst at HRExaminer. "It would be reasonable for employers to look for correlations between benefits and engagement scores," Sumser explained. "But there are some serious questions about whether there is a valid correlation between wellness and productivity. And people don't like to be nagged."
The data gathering may not only put off some employees, but could also tread on privacy laws like the Health Insurance Portability and Accountability Act, or HIPAA, and the Fair Credit Reporting Act, Sumser reasoned. "It's pretty murky territory," he said, adding that it's also too early in the adoption cycle to gauge the effectiveness of the tools.
Sweaty Betty's employee insurance exercise
One fairly recent and apparently successful development in benefits technology is the rise of private online insurance exchange companies that target small and medium-sized companies looking to outsource the insurance part of their benefits offerings.
Sweaty Betty, an evocatively named British retailer that brought its line of stylish women's workout clothes to the U.S. a few years ago, provides health and voluntary life insurance to its 100 U.S. employees through Liazon, one of the better known exchange vendors. Globally, the growing clothing merchant employs about 600 people. "One of the main goals when I came on was to look at the benefits and make sure they were competitive for the market and were benefits that our employees could actually utilize," said Sara Marzitelli, Sweaty Betty's former U.S. people manager and now senior HR manager at cosmetics retailer L'Occitane en Provence. "We had been very paper-heavy and everything was actually really manual."
Business consortium turns to healthcare analytics
The Lehigh Valley Business Coalition on Healthcare, an alliance of 200 employers in eastern and central Pennsylvania that together employ some 300,000 workers, looked to Geneia LLC's analytics to examine data to help the 10 largest employers better use their health plans.
"To really effectively approach issues regarding quality of care and cost of care, you really need to have data," said Tom Croyle, the nonprofit coalition's president.
Geneia delivered a report highlighting problems with prenatal care in the region. Now the group is moving on the issue. "There may be some things we can do around education with some of our health-plan partners to improve those numbers, because, you know, a 'preemie' can cost you a couple of million dollars," Croyle said.
Geneia wants to move organizations from retrospective to more forecasting analysis, said Heather Lavoie, the company's chief strategy officer. In the past, data "wasn't actionable," she noted. "Employers really didn't have the ability to change the outcome." Now, she added, employers "are able to see on a near-real-time basis, as soon as data is refreshed -- claims come in and clinical data comes in -- they're able to actually see cost, see use, see open care opportunities."
Sweaty Betty's investment partner recommended Liazon, which is owned by and works in tandem with Willis Towers Watson, a global risk management and insurance brokerage. "With a company like Sweaty Betty," said Rob Harkins, practice leader, private exchanges at Willis Towers Watson, "we look at their plan designs not so much for the specific types of benefits as much as the value of that plan" in terms of actuarial value, or what percentages of funding are assumed by the employer and employee. He added that employees navigate through the health-plan choices and receive personalized recommendations.
"An exchange really made a lot of sense to us. Everything was paperless; everything was completely online," Marzitelli said. "What was really important for our employees was not only that everything was transparent about what costs would be and what kind of plans we offered, but that it also was very interactive and easy to use as a tool to understand the different types of benefits we offered."
Dig Deeper on Cloud HR software