Share this item with your network:
Technology insights for the data-driven enterprise

iSTOCK/GETTY IMAGES
Change starts with human capital management software for HR exec
An HR and IT leader says Oracle HCM Cloud dramatically changed the nature of personnel management at Compass Minerals.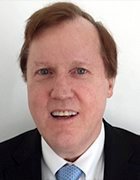 By
When Steve Berger joined Compass Minerals International in March 2013, the company was so lacking in human resources tools that when he asked for a head count report, he was told it would take a week to compile the numbers.
"I said, 'Literally, you are going to count employees?'" said Berger, senior vice president in charge of human resources, IT, corporate affairs and corporate facilities functions at the Overland Park, Kan.-based company. "They said, 'Maybe not literally, but pretty close.'"
Berger, who was hired to change the organization's culture, responded by leading an implementation of Oracle's cloud human capital management software that went live in September 2014. He's currently helping to overhaul business and manufacturing processes at Compass Minerals to prepare for implementation of the newest version of Oracle's JD Edwards EnterpriseOne ERP software.
Empowering managers a critical step
Berger said the Oracle HCM cloud was needed to help change the culture at Compass Minerals, a producer of essential minerals, including salt and plant nutrition products. When he started, for example, the company was guided by 50 core values -- a number so cumbersome that no one followed the values. Berger and his HR team boiled the values down to five: integrity, respect, collaboration, value creation and high performance. The values then became part of the standard performance management process on the Oracle human capital management software.
About 1,000 employees in Canada, the U.K. and the U.S. took part in performance evaluations through the Oracle software. As part of the evaluations, supervisors rated employees on how well they achieved their objectives and exhibited the five core values. Berger said the human capital management software helped align managers to change and make them more capable.
"The HCM tool was a way to help our managers feel empowered to manage," said Berger, who came to the company with a new CEO. "Now they have information at their fingertips about their employees, about themselves, and they also to get more insight into where other people fit."
Managers were not previously accountable for performance ratings and compensation, he explained. "They would say, 'That is HR's problem, HR is going to do performance evaluations, HR is going to do compensation, HR is going to fill out the paperwork,'" Berger said. "They were not managing. They were not doing their whole job as managers and supervisors. They would argue, 'Well, if we are doing all this HR work, we are really not mining or doing our job.' I would counter by pointing out, your primary responsibility as a manager is to manage."
The HCM tool was a way to help our managers feel empowered to manage. Now they have information at their fingertips about their employees, about themselves.

Steve Bergersenior vice president, Compass Minerals
The company started with core HCM -- basic information about employees and employee self-service. At the same time, it also launched compensation, including merit increases, goals, reporting and performance management. Recruiting may be added over the summer.
The company chose Oracle over SAP's Success Factors and Workday. Implementation began in mid-2013, but was slowed until the company hired KBACE Technologies as its system integration partner in April 2014.
Human capital management software provides lessons learned
The implementation of Oracle HCM provided some lessons learned, said Berger, who has a master's degree in business administration from George Mason University and a bachelor's in computer science from Pennsylvania State University.
He said it is critical to load clean data into a new system. Compass Minerals did not have a single system of record, so its employee data came from multiple sources. Dates of hire, names and other personnel data, for example, sometimes did not match. "It was critical to get our data accurate and understand where it was coming from, prior to even loading it into the system," he said. "We did not do that enough. We are only now finishing up the cleanup of the data conversion."
He said he also erred in attempting to implement the cloud human capital management software without help from IT. He said he bought into a popular misconception that IT is not needed for implementation because cloud software lacks many hardware requirements and can be configured and customized by working only with the vendor and a system integrator. "The reality, though, is that IT is a critical partner to any function in an organization, particularly HR," he said.
Berger said that about four months into the implementation, he and his team realized they needed more help from IT -- especially with integration and interfaces, data cleanup, regression testing (finding new bugs), test documentation and security issues.
Now, Compass Minerals is spending a lot of time improving the HCM cloud system's integration with payroll, financial and time keeping software, he said. The company might have avoided many of those issues by including IT from the start, he said.
The organization is taking note of those lessons as it lays the groundwork for implementing the newest adaptation of JD Edwards EnterpriseOne ERP on-premises software for financials. Berger said it is vital to tighten and define processes before going live with the system.
Major change process in the works
"Our implementation of EnterpriseOne is a fundamental system that has been in place for 10-plus years," said Berger during a presentation at Oracle HCM World. "It has been built by finance and finance loves it, but operations hates it. It really isn't built for operations. The data that gets input into the system is relevant for finance, but not so much for operations."
The implementation will continue through 2016, and will include every process, including supply chain, planning, logistics and transportation, he said. "It is going to be a big change process," Berger said. "It's another tool in order to support our change of culture."
The company is looking at how to make the customer experience more "consumer grade," he added, and may start using radio frequency identification or smart bar codes to talk with the ERP system and provide mobile access as well.
"I'm not interested in having drones drop tons of salt on people's door steps but the idea is there," he said. "You want to be able to click on a button, order your salt, and it gets manufactured right away. It gets put on a truck that is automatically requested or a barge that is automatically requested and then it gets shipped to the customer."
Inspiration came from mother
Berger, who grew up in Spring Valley, N.Y., said his zeal for change leadership probably stems from his mother, Shelly. She is the founder and retired CEO of Meals on Wheels Programs and Services in Rockland County, which operates five senior centers.
He said change agent is a good way to describe himself -- and his mother. "She saw a need and created an agency -- with a lot of help -- that delivered food and services to homebound elderly, and helped create adult day care centers for people with dementia and Alzheimer's. She was very influenced by the lack of services available to help her mom, who had Alzheimer's. She saw a void in services and support and created programs to fill that void."
Berger said a key to being a change agent is to help an organization reach its potential through its people and its technology. "That is what motivates me," he said. "I love working with smart people. I love working with people who want to work hard."
Berger also said he subscribes to the culture of the Heartland and the willingness of people to work hard and to be pragmatic about change. During his career, he has lived and worked in Washington, D.C.; Chicago; Canada; and now Kansas.
"I am a big believer that most people are not afraid of change," he said. "They are afraid of the unknown. The way I deal with change is that I don't try to hide where we are going. I don't try to make excuses. I don't try to apologize about what we are trying to accomplish. I try to be clear about where we are headed. If people understand the path, it's not a surprise and people are more willing to accept change."
Berger said the best part of the change story is that the company's performance is solid. A strategic objective is to double the company's revenues from 2013 and the company is almost half way there, he said. "Frankly, this stuff works. We didn't try to over complicate it. We kept it simple. We're providing the tools and we are getting people engaged."
Dig Deeper on Cloud HR software