Share this item with your network: Technology insights for the data-driven enterprise

agsandrew - Fotolia
News
Stay informed about the latest enterprise technology news and product updates.
BJ's Restaurants talent management analytics aids future growth
By employing HR management analytics, strategic hiring practices and promoting top performers, BJ's Restaurants builds a robust talent pipeline to support future growth.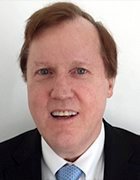 By
Casual-dining operator BJ's Restaurants Inc. needs to ensure it has the talent to support its planned growth. So the company uses cloud-based Cornerstone OnDemand software to analyze real-time data on the performance of its restaurant managers and build a talent pipeline. Strategic hiring is an important use of the software, said Jeannine Loy, director of talent development at BJ's, which is based in Huntington Beach, Calif.
"Considering we are moving into new markets, we want to create a pipeline for a minimum of 12 months out," she explained. "We are planning who will be managers in the third and fourth quarters of [this] year. When we transfer [a manager to another location], we want to know who will be ready to backfill."
BJ's places a high priority on promoting from within and retaining top employees. With more than 1,000 managers and corporate executives, the company uses Cornerstone OnDemand for yearly performance ratings, learning and succession planning -- three areas of measurement that are tightly connected, Loy said. BJ's went live with performance management in 2012, learning in 2013 and succession planning in 2014. The talent management analytics software provides visibility on manager performance, willingness to relocate and potential flight risk.
If a certain top performer is found to have a high risk of leaving the company, then leaders can do further research to see how they can retain that employee and ensure advancement within the company, Loy explained. And, in addition to targeting top-performing managers for promotion, the talent management analytics software can identify low performers and offer them further training.
Dig Deeper on Workforce analytics software