Evaluate
Weigh the pros and cons of technologies, products and projects you are considering.
A complete guide to buying human capital management software
Introduction
Human capital management software is the backbone of a thriving business, helping to manage the most valuable asset: people. More than just tools to manage core functions like payroll, benefits, and time and attendance, today's HR software addresses fundamental workforce management needs, including skills development, talent management and recruitment, and cross-company collaboration efforts. Cutting-edge HR management software features are even turning to AI and advanced analytics to offer productivity and engagement insights. Given the vast array of options, the HR software market can be overwhelming. There is potential for companies to buy the wrong products or to overcommit and overspend.
It's vital companies go into the buying process prepared. The opaque nature of the market makes apples-to-apples comparisons nearly impossible. Compounding this is the fact most vendors do not disclose pricing upfront, putting buyers at a disadvantage. The key to finding the best human capital management software for your company without overpaying for features you don't need is to first identify your business needs and objectives, both current and future. The modular nature of much of the HR software covered in this guide lends itself to a growing enterprise, with buyers adding functionality and features as the company and its needs expand.

This buyer's guide has simplified the process to help you make a well-informed decision. Here you will learn about the three major categories of HCM tools and how human capital management software vendors sell these products. In addition, we'll explore how to determine your specific needs and objectives and align them with the features that will factor into your request for proposal. We'll also explore strategies for quantifying human capital management software benefits and measuring ROI. Finally, with a list of your must-have features and functions, we'll examine some of the leading vendors and the products.
1

What is?

-
Why do companies need human capital management software?
HCM software serves as the backbone of a company's HR efforts, from core functions, like payroll and benefits processing, to collaboration and talent management efforts. Learn more about human capital management strategies and benefits.
Feature
Human resources software, or human capital management software, handles everything from benefits administration and applicant tracking to retaining and rewarding star employees. Continue Reading
2

Do I need?

-
How human capital management software can address business needs
Explore expert advice on how to establish your company's HR software needs and business objectives, as well as how human capital management functions can help address them.
Feature
Finding the best human resource management tools starts with identifying your company's present and future needs, before exploring HR software features and benefits. Continue Reading

Download this free guide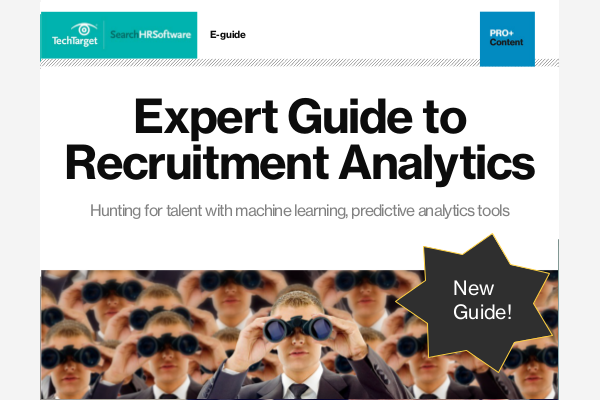 6 Secrets of Competitive Recruiting Best Practices
Whether you're a hiring manager, HR or IT professional, in this guide, you'll discover how your business can apply analytics to help ease the hiring process and spot insights that would otherwise be impossible to notice.
3

How to buy

-
Business needs drive the human capital management software buying process
HR software comes in many forms, with an overwhelming number of features and functions. Identifying your business needs before purchasing is key when choosing the best human capital management software for your organization.
Feature
Take a look at your company, both where it is and where it's headed. Your present and future HR needs should determine your HCM system and inform the HR software RFP process. Continue Reading
4

Which should I buy?

-
Buying the best human capital management software for your business
Which HR software features will help your company grow and thrive? Learn how to buy HCM software that perfectly fits your business.
Feature
Human resource management tools vary greatly, serving companies of all shapes and sizes. The best HR software for any company is very specific to the company's needs and potential. Continue Reading
5

Top products overview

-
Human capital management software vendors and market overview
With all of the human capital management software on the market, how do you know which one is right for your company? Here we examine the leading human capital management software vendors and what each of their products has to offer.
Feature
Get the right HCM system for your needs by examining the best HR software tools. The HCM system market is large and vibrant, catering to companies large, small and in between. Continue Reading