Meet the Editors
SearchHRSoftware has a team of dedicated editors who bring you the best HR and HCM application information. We keep in constant contact with users and top technical experts to bring you a constant stream of original content. Here's a look at who's behind the site: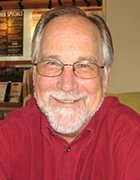 Dave Bernard News Director dbernard@techtarget.com
Dave Bernard is the news director for TechTarget's Applications Development, ERP and Health IT media group. He has more than 30 years of journalism experience, including 10 years in newspapers. The bulk of his experience has been editing and managing technical content for IT publications and events, working with authors, speakers and vendors, and developing print and online products. He previously worked for Penton Media as editorial director, custom media.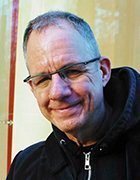 Patrick Thibodeau News Writer pthibodeau@techtarget.com
Patrick Thibodeau covers human capital management and ERP technologies. He has worked for more than two decades as an enterprise IT reporter, and his work has appeared in Computerworld, InformationWeek, Federal Computer Week and IEEE-USA InSight. He has won numerous national journalism awards from the American Society of Business Publication Editors.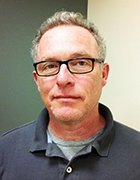 Shaun SutnerNews and Features Writer ssutner@techtarget.com

Shaun Sutner, a journalist with more than 25 years of newspaper experience, reports on information technology issues for SearchHRSoftware and SearchHealthIT. Shaun's newspaper career included investigative reporting and covering the Massachusetts Statehouse and politics for the Worcester Telegram & Gazette. He has written about snow sports as a T&G columnist for a decade. Sutner's interests also include tennis and popular music.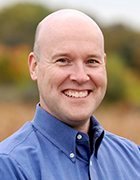 Scott Wallask Editorial Director swallask@techtarget.com

Scott Wallask is the editorial director for TechTarget's Applications Development, ERP and Health IT media group, for which he oversees content strategy and operations for eight websites. He is an award-winning content leader with more than 20 years of professional journalism and conference planning experience covering the healthcare, high-tech and life science industries. A former newspaper reporter, he graduated magna cum laude from Northeastern University in Boston with a bachelor of arts degree in print journalism.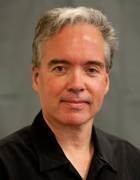 David Essex Executive Editor dessex@techtarget.com

David oversees editorial strategy and execution for three sites in TechTarget's Applications Development, ERP and Health IT media group. David has covered IT since 1986 and was an editor at BYTE, PC Resource and 80 Micro. His freelance articles have appeared in Computerworld, PC World and numerous other publications and websites. He has an M.S. in community economic development from Southern New Hampshire University and a B.A. in journalism from the University of Rhode Island.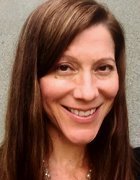 Diann Daniel Managing Editor ddaniel@techtarget.com

Diann is the managing editor of SearchERP, SearchHRSoftware and SearchSAP in TechTarget's Applications Development, ERP and Health IT media group. She focuses on timely and relevant content that can help modern business technology leaders do their jobs better, primarily through assigning articles and managing freelance writers, as well as through writing and other work. A former writer and editor for CIO.com/IDG Enterprise, her work has appeared throughout the technology-focused IDG network of publications. In an independent content specialist and journalist capacity, she has worked on a wide range of projects, from on-camera video interviews with iPhone developers to guiding website-optimization projects to ghostwriting content that has appeared in publications such as Stanford Social Innovation Review and HBR.org.